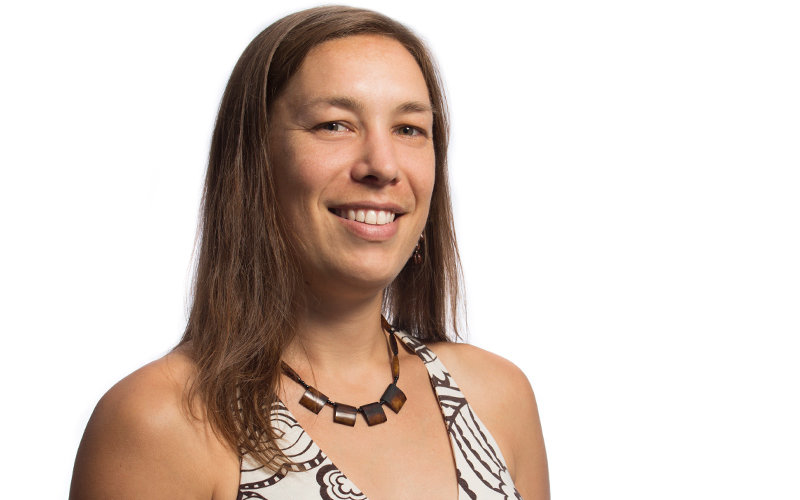 Natalie Bursztyn, assistant professor of geological sciences, traveled from Utah State University — where she earned her doctorate in geology — to join Cal State Fullerton's faculty in the fall. She has taught courses on such topics as the physical features of the Earth and how the planet has changed over time.
Why did you pursue the opportunity to join the Titan community?
During my interview, I felt a real connection with the faculty in the Department of Geological Sciences and the students that I met. I wanted to work with and hang out with the faculty, and I really liked the diversity of the student population. My research interests seemed in alignment with what the department was needing, which I call "fitting a Natalie-shaped peg into a Natalie-shaped hole."
What areas of continued scholarship and research are of particular interest to you?
As a science educator, I'm most interested in generating hands-on activities that are scalable to high-enrollment classes. The idea is to give science education the feeling of actually being science, while simultaneously making it feasible to implement, especially for educators with large classes.
What do you most look forward to now that you're here?
Getting my sandbox lab all set up for research. I'm excited to have a running-water stream table [tool for studying stream processes], as well as an augmented-reality sandbox [tool for teaching about topography] that I'll have an undergraduate help build as part of his thesis.
What are some of your outside activities, hobbies or interests?
I play Roller Derby, knit, and enjoy bike riding, camping and exploring the desert for old deserted mining towns and the treasures they hold.