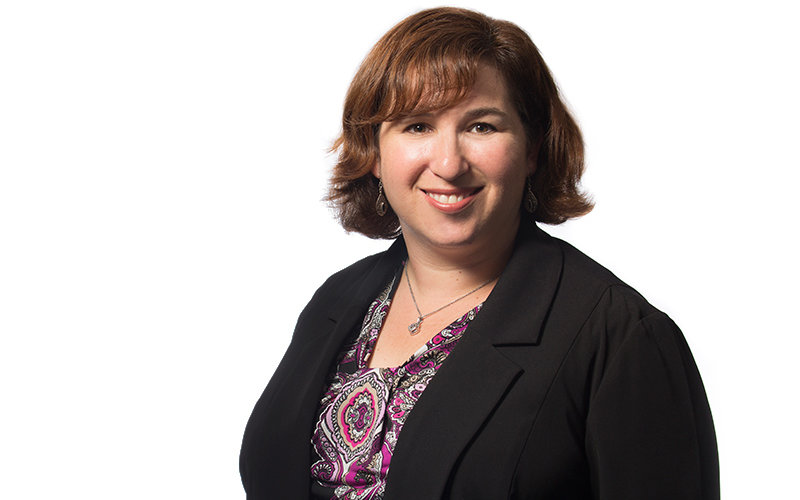 Among the 2015-16 class of new tenure-track faculty is Shana Alex Charles, who served six years as director of health insurance studies and nine years as senior research associate at UCLA's Center for Health Policy Research.
Charles' research focuses on discontinuous health insurance — particularly among low-income children — and its impact on access to care and underinsurance among those with coverage. The assistant professor of health science also studies political issues surrounding healthcare reform at both the state and national levels.
Most recently, Charles' work has included an examination of the differences of access to care between Medi-Cal enrollees and those with private health insurance; an evaluation of the availability of job-based coverage following the first wave of the Great Recession; and a new conceptual framework of underinsurance that includes access to care.
Charles holds a bachelor's degree in political science, an M.P.P. in health policy and a doctorate in health services — all from UCLA.
Why did you pursue the opportunity to join Cal State Fullerton?
My position at UCLA was a researcher appointment, and I was looking for a full tenure-track position. The CSUF Department of Health Science seemed like an ideal fit, as I knew their interests lay in a broad-based vision of public health, and that they lacked a researcher with a focus on health insurance. I also had great respect for the department faculty, knowing the work already of numerous members.
What do you most look forward to now that you're here?
I look forward to a long career of teaching and scholarship, and of increasing the visibility of the CSUF Department of Health Science through the media contacts and projects that I brought with me. I look forward to expanding into new projects that I haven't yet envisioned. The future is bright!
What areas of continued scholarship and research are of particular interest to you?
Evaluation of the impact of the Patient Protection and Affordable Care Act of 2010 (aka Obamacare) will keep me busy for decades. I hope to expand into more delivery system research areas, as health insurance coverage rates grow.
What are some of your outside activities, hobbies or interests?
I'm also a poet, a political junkie, a mother of two wonderful girls, and an avid fantasy and science-fiction fan.