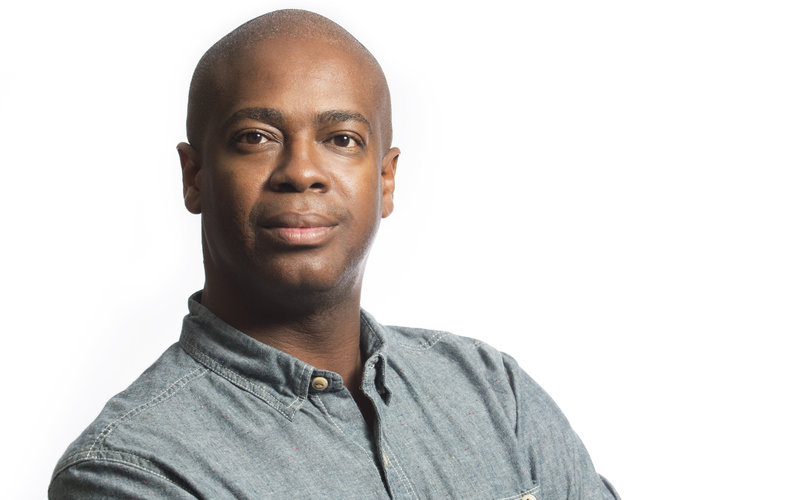 Anthony Sparks has enjoyed a successful career as a television drama writer/screenwriter, but the new assistant professor of radio-TV-film says the opportunity to pursue his passion for teaching and research at Cal State Fullerton was like "winning another kind of lottery."
Sparks received a doctorate and an master's degree in American studies and ethnicity from the University of Southern California, as well as a B.F.A. in theatre.
Why did you pursue the opportunity to join the Titan community?
I've been looking for the ideal university and program that would value my experience as a successful television drama writer/screenwriter, my education and research as an American studies and ethnic studies scholar, and my interest and passion for teaching a diverse body of students. I've been fortunate to work on big projects like "The Blacklist" for NBC and "Lincoln Heights" on ABC, but I feel like I won a different kind of lottery when I received the opportunity to join the College of Communications and the Radio-TV-Film Department.
What do you most look forward to now that you're here?
I love how hungry many of my students are to do well and how committed they are. My graduate students on Mondays are a great way to start my teaching week. My undergrad students are a great way to end my teaching week.
What areas of continued scholarship and research are of particular interest to you?
My work is primarily creative scholarship and involves continuing to write film and television projects. I am particularly motivated to write from a critical stance that strives to diversify and expand the world of cinematic/televisual stories and images.
My more traditional research is multi-pronged – it includes an examination of the American dream in cinematic narratives and using performative ethnography and cultural studies to research and impact media industries around constructions of Black, Latino and Asian American representation.
What are some of your outside activities, hobbies or interests?
Earlier in my performance career I was a longtime member of the Broadway cast of "STOMP" in New York and on tour, so I like to dance and listen to music. I also enjoy theatre productions, and I read like a crazy person – even when standing in line to ride roller coasters, which I love to do. But hanging out with my wife, daughter and twin sons is high on my favorite things to-do-list on most days.
Related stories: 
Assistant Professor Selected for Oprah Winfrey's New Series 'Queen Sugar'
Cinema and Television Arts Faculty Members Are Industry Insiders