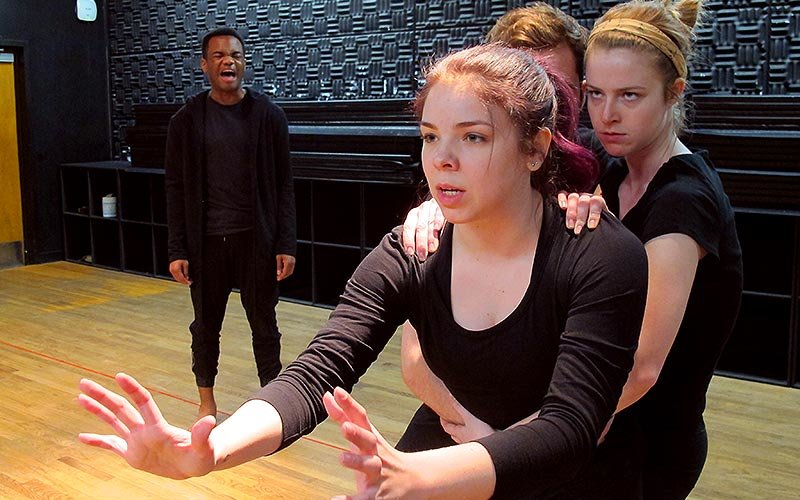 "The Empty Space" debuted last month at the University of Wales Trinity Saint David College to celebrate the 15th anniversary of the institution's exchange partnership with Cal State Fullerton. The play, written by theatre arts-acting major Siena Marilyn Ledger, marks the launch of the New Works Physical Theatre Initiative within the College of the Arts.
Anne James, associate professor of theatre and dance, proposed the initiative on behalf of her department's voice and movement program.
"My goal was to create an inter-college forum for students and faculty to develop original works, emphasizing a physically expressive style of storytelling while also pursuing off-campus international venues to showcase this new material," says James. "No such channels existed at that point."
Audiences today, she adds, "expect more visually complex staging and multimedia elements, which is probably an outgrowth from our 24-hour news cycles, green screens, video games and social media. I felt that our program needed to reconfigure some of our curriculum to prepare our students for these changing workplace needs."
An Instructionally Related Activities grant supported a capstone international performance opportunity for students that allowed them to perform the play in Wales while also getting the chance to attend physical theater-style plays in London's West End.
"The Empty Space" will debut on campus May 10, 12 and 13 at 8 p.m. in room 272 of the Clayes Performing Arts Center.