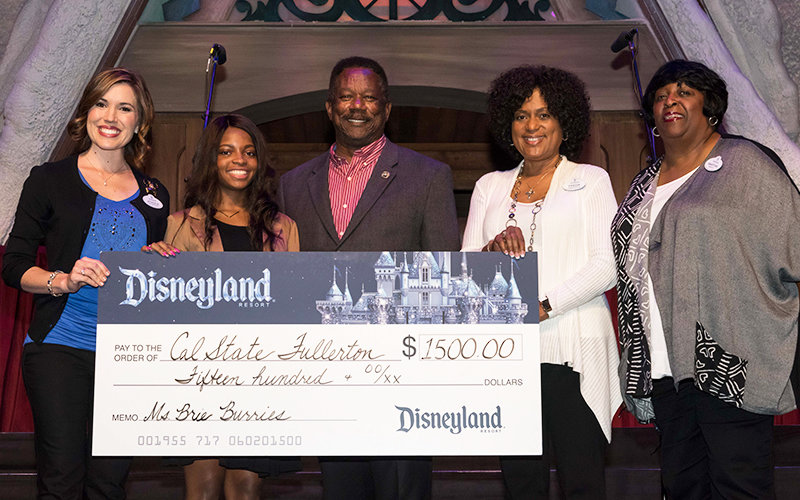 Brei Burries, a junior studying communications, recently received a $1,500 scholarship from Disneyland Resort as part of the park's annual "Celebrate Gospel" event.
Disneyland partnered with the African American Studies Department to provide the scholarship — choosing a student working with the department. The department also presented an exhibit at the Feb. 13 event that highlighted the history and tradition of gospel music.  
Fourteen musical groups, including two from Orange County, performed at the gospel showcase.
Burries has choreographed dance steps to gospel music and choreographs for the African-American Dance Club. She also has danced with the Lula Washington Dance Theatre.
Disney's "Celebrate Gospel" takes place every year during Black History Month.
Related story: The Orange County Register