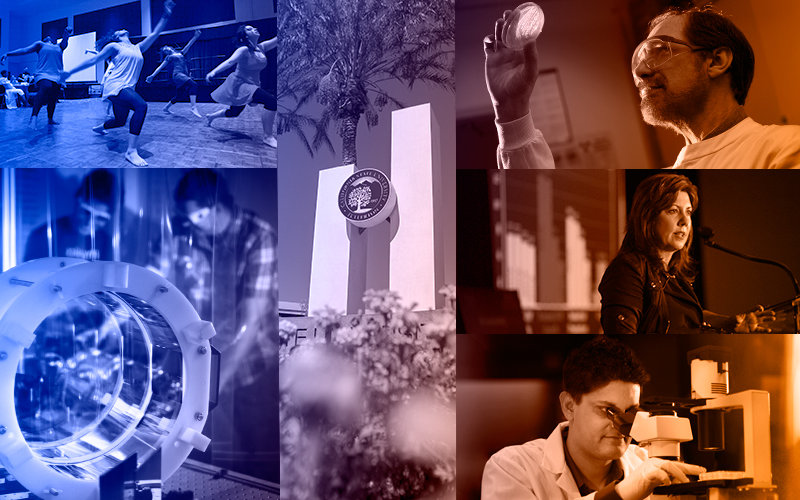 Cal State Fullerton will recognize faculty members for their scholarly and creative activity during a Wednesday, March 23, program in the Titan Student Union. The annual program, which also recognizes teaching and service on alternating years, will recognize 70 faculty members this year for work ranging from statistics to oral history.
The noon to 1:30 p.m. program will feature a keynote address by physics faculty members Joshua Smith, Jocelyn Read and Geoffrey Lovelace speaking on their contributions to the first direct detection of gravitational waves.
For more information about the program, call the Faculty Development Center, at 657-278-5805 or email fdc@fullerton.edu.