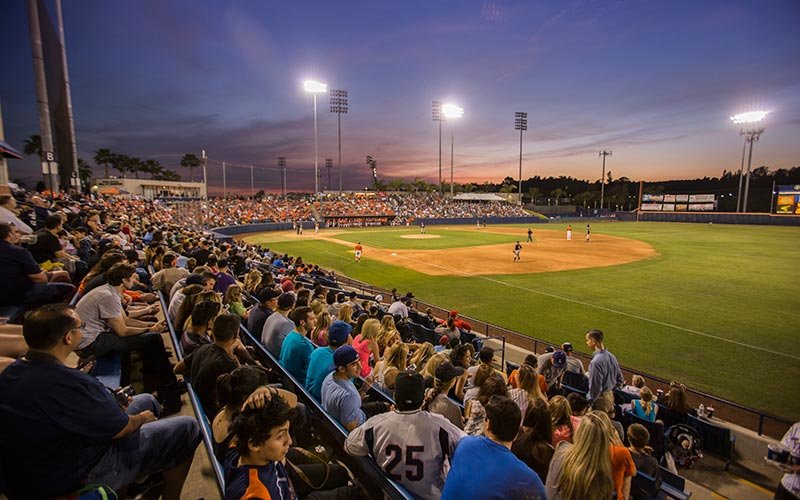 It's a home run for Titans of all ages. Join fellow alumni and baseball enthusiasts at the Night of the Pachyderm baseball tailgate, Friday, April 22, then watch the Titans — expected to repeat as Big West champions — as they take the home field for an evening of fast-paced action.
CSUF fans can mingle with fellow alumni, share Titan experiences and pride in their alma mater, as well as dine on cheesesteaks from Frank's Philadelphia during the 4:30-6:30 p.m. pregame festivities at the Golleher Alumni House. At 7 p.m., watch Alumni Association President Dung Vu throw out the first pitch and cheer on the team as they take on the Rebels of University of Nevada, Las Vegas.
More information, reservations and tickets now available online.