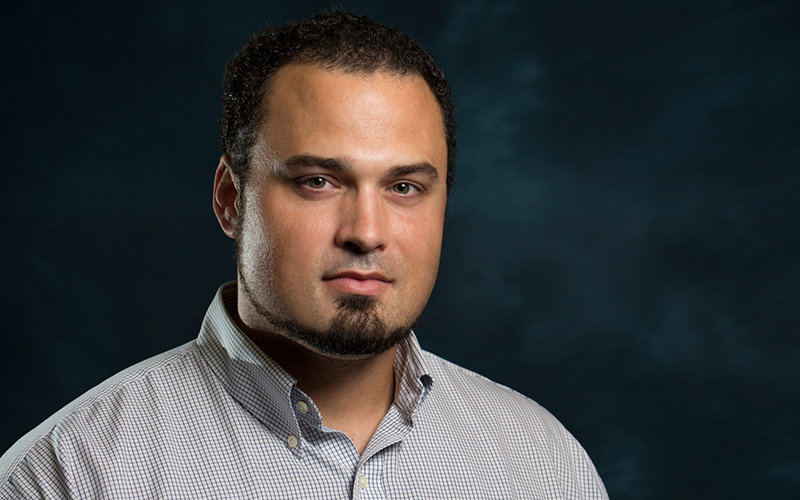 U.S. presidents who were slave owners was the subject of a talk by Tyler D. Parry, assistant professor of African American studies, that was broadcast on C-SPAN-3 this month. The presentation, part of a February presentation at the California African American Museum, detailed that 12 American presidents were slave owners, and eight owned slaves while in office. The presentation is available online.
Also in April, a number of human communication studies faculty members and students were presenters at the California Speech-Language-Hearing Convention in Anaheim. They included:
Kristopher Brock, assistant professor, with students Jenna Dodson, Justin Wu, Andrea Farase, Allison Ko,  Monica Franco Mora, Taylor Purpura, Nicole Choe and Desiree Chow, "Healthcare Professionals' Perceptions of Communicative Competence and Attitudes Towards Persons With Aphasia Using AAC";
HyeKyeung Seung, professor, Minjung Kim, assistant professor, and Carylyn Foote, "Parents' Perspectives on Speech Intelligibility of Children With Autism Spectrum Disorder";
Terry Saenz, professor, and students H. Langdon, L. Cheng and M. Starr, "Collaborating With an Interpreter in Assessing a Mandarin-Speaking Student: A Live Interaction";
Saenz with students M. McCollum, L. Arenas and C. Gibson, "Survival Guide for Monolingual SLPs"; and
Toya Wyatt, professor, "Assessing the Speech and Language Skills of Children From Culturally Linguistically Diverse Backgrounds."
Other recent faculty presentations:
Rebekah Smart, associate professor of counseling, and Yuying Tsong, assistant professor of human services, co-presented the poster "Asian American Women and Disordered Eating: Stories of Struggle and Recovery" at the March 3-6 Association of Women in Psychology Conference in Pittsburgh. The two faculty members also co-authored the following posters:
"Women Leading Men: When Women Clinicians Facilitate Men's Psychotherapy Groups" co-authored by Simone Elliott '16 (M.S. counseling – marriage and family therapy) and Smart
"Beliefs About Eating Disorders Causes and Society's Thin Ideal Amongst Asian, White and Latina American Women" by Melissa Reese, a senior human services major, and Tsong
HyeKyeung Seung, professor of human communication studies, served on a panel discussion, "Comprehensive Care for Autism," at the March 18-19 Asian and Pacific Islanders Statewide Disabilities Conference held in Pasadena. The discussion covered types of autism therapy, advances in research in autism therapy, comprehensive care coordination, interdisciplinary team approach and special advocacy to ensure quality services.