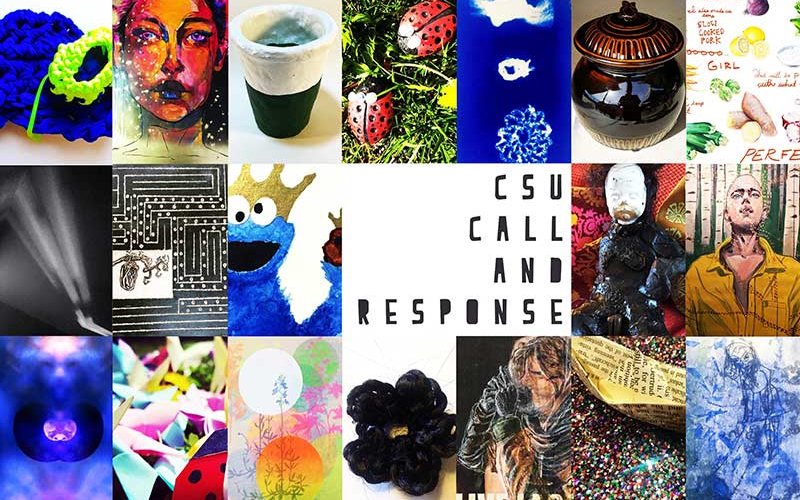 Graduate art students at Cal State Fullerton, Cal State Long Beach and CSU Northridge (CSUN) will present three exhibitions, one at each campus, as the culmination of a call-and-response collaboration.
Rebecca Campbell, assistant professor of art at CSUF, joined forces with CSUN art professor Samantha Fields to encourage a collaborative process, where students from different campuses were paired together and asked to create works that would explore creativity within the larger CSU community. The graduate students worked for three months, communicating and sharing their work through a Facebook group, text messages, the postal service, email and in-person studio visits.
The CSUF exhibition will run April 8-22 at the Leo Freedman Foundation Studio and MFA Art Gallery and the Marilyn & Cline Duff Gallery. A public reception will be held at 5 p.m. Saturday, April 16. More information is available online.