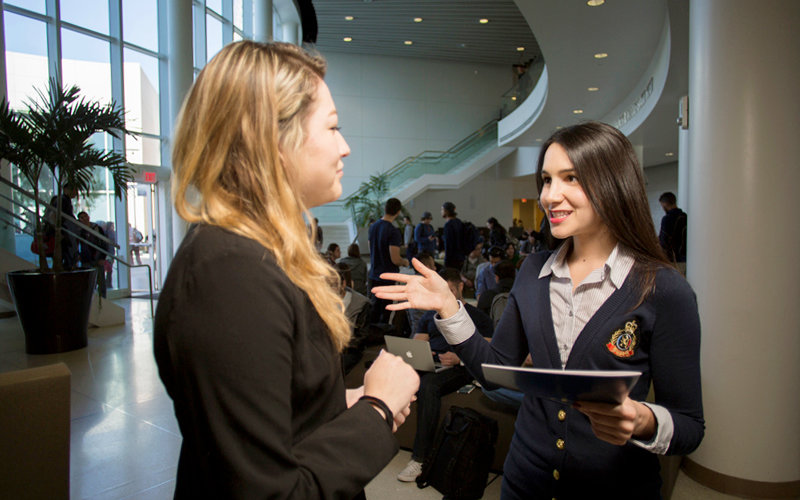 UPDATE: Phi Kappa Phi has named Cal State Fullerton, along with Tulane University and Arizona State University, as the three finalists for the organization's inaugural Excellence in Innovation Award. The winner will be announced Monday, May 16.
Cal State Fullerton is one of six semifinalists from across the nation to be considered for a new $100,000 award from the national honor society, Phi Kappa Phi. The semifinalists were selected based on achievement in finding powerful answers to important local, regional, national or global changes.
The campus was selected for its innovative development of student success teams that are composed of faculty, staff and administrators.
A collaboration between academic and student affairs, the goal is to increase graduation rates, improve student learning, reduce the time to earn a degree, and narrow the achievement gap among underrepresented students. Since 2012-13, the University has increased its six-year graduation rate from 51.1 percent to 62 percent, with the goal of continuing to ensure students graduate in a timely manner.
All of CSUF's eight colleges, the Irvine campus and the Office of Graduate Studies have student success teams. Aside from the graduate studies, each team consists of a graduation specialist, a retention specialist and college and career specialist.
These teams find and reach out to students in their respective areas, providing information about campus support services and resources, graduation requirements, career planning and personal development.
For the Phi Kappa Phi award, universities were assessed on their project's ability to achieve meaningful, measurable outcomes to create systemic large-scale change. Phi Kappa Phi will name the three finalists in May and the inaugural recipient will be announced in late May.