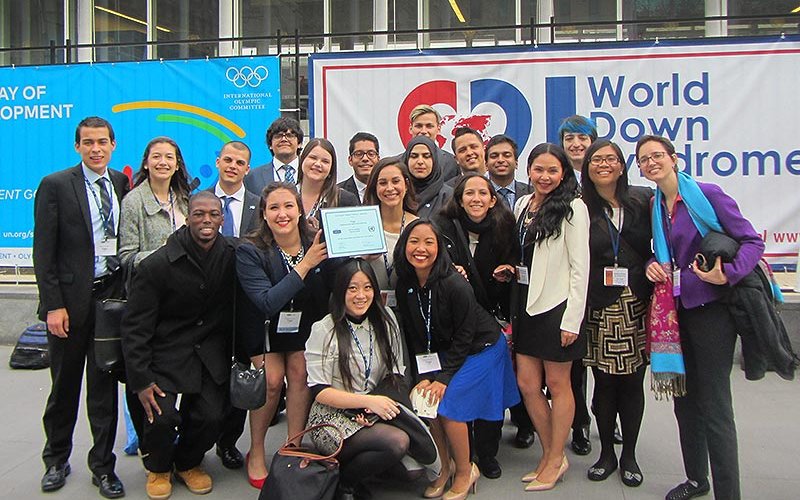 Cal State Fullerton's Model United Nations team recently received an Outstanding Delegation Award at the 2016 National Model U.N. Conference in New York City. The award is the highest honor given during the annual conference.
Competing as the delegation from Togo, the Titan team also received accolades for five position papers and a peer award.
More than 5,000 university students from around the world participated in the conference, collaborating to address current global issues and honing their skills in diplomacy, critical thinking, public speaking, writing and research.
"I'm very proud of the students who participated in this year's Model U.N. They worked really hard and their efforts paid off," said Charlotte Samuels, lecturer in political science and Model U.N. adviser. "It's really rewarding to witness the transformation students make during a semester — gaining confidence in their writing, speaking and negotiation skills."
Samuels plans to begin recruiting students for next year's Model U.N. team in the fall, seeking students with strong academic performance, as well as potential for success in the program.