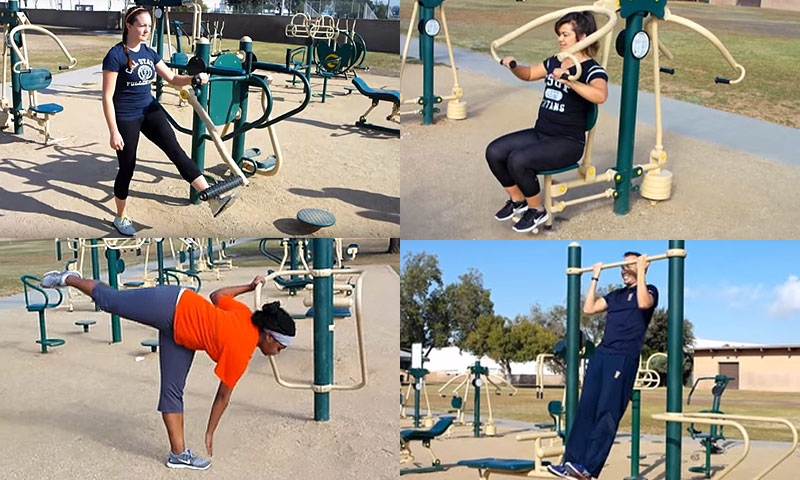 Kinesiology majors put their knowledge to good purpose, creating five workout videos to help members of the community make use of exercise equipment at their local parks.
The effort was part of last fall's "Physical Activity Promotion and Behavior Change" class under the direction of Kathleen S. Wilson, assistant professor of kinesiology, and was done in collaboration with Move More Eat Healthy Campaign, Fullerton collaborative and St. Jude Medical Center.
"These videos and website provide a starting point for people who are looking to do physical activity," said Wilson. "St. Jude Medical Center and the cities of Fullerton, Placentia, La Habra and Buena Park have installed the exercise equipment in the parks. We hope that through this information and the videos we can motivate people to use the equipment and become more active.
"The students in the class developed the specific videos and included a variety of workouts using the exercise equipment but also a workout you can do with just your own body weight as some local parks may not have equipment installed," she added.
The Titan Workouts!  website offers information on optimum activity times, the importance of goal setting and warm-ups, and how to overcome potential barriers to working out. The videos and related materials are currently being translated into Spanish.