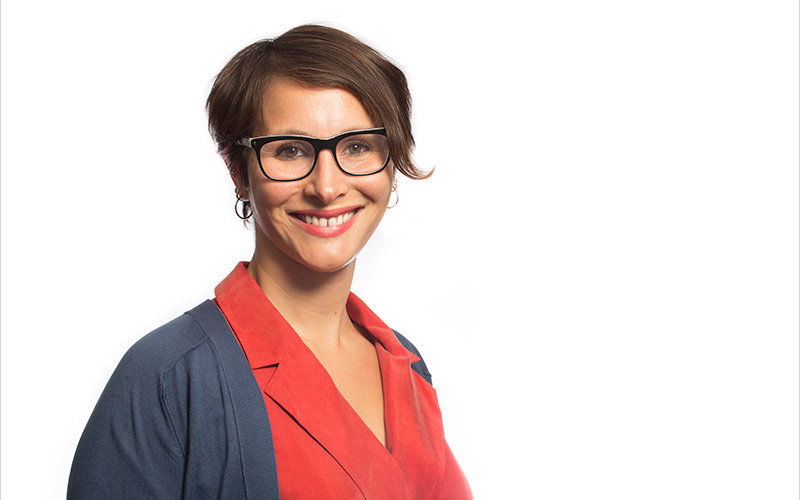 Vanessa Diaz, assistant professor of communications, has received a Ford Foundation Postdoctoral Fellowship to assist in her research and forthcoming book about red carpet and paparazzi work in Los Angeles.
Diaz begins her work in September and will receive a $45,000 stipend from the Ford Foundation while she takes a year's leave from CSUF to complete her research. The book, which has a working title of "Manufacturing Celebrity: Race, Gender, and the Cultural Politics of the Red Carpet and Paparazzi Work," was inspired by her many years working as a freelance writer on the red carpet for People magazine.
Diaz has taught the course Mass Media and Ethnic Groups, which "exposes students to perspectives on the representation of race, ethnicity, gender and sexuality in the media and provides them with the tools to critically analyze these representations that deeply contribute to the shaping of our perceptions of others," she says.
"Much like with teaching, my hope is that my research will help people be more conscious and critical viewers of entertainment media," she says. "Furthermore, with the constant talk about 'diversity' in Hollywood, and social media trends/critiques, such as #OscarsSoWhite, my research also helps us understand what happens when diversity is present in Hollywood and how race contributes to discrimination in Hollywood."
Red carpet reporters are mostly women, and paparazzi and red carpet photographers are mostly men, says Diaz. Their "workplace" structure has complex racial dynamics that aren't necessarily obvious to most people, and the paparazzi has shifted to predominantly Latino men in recent years. All of those factors alter the production of the media consumed, she says.