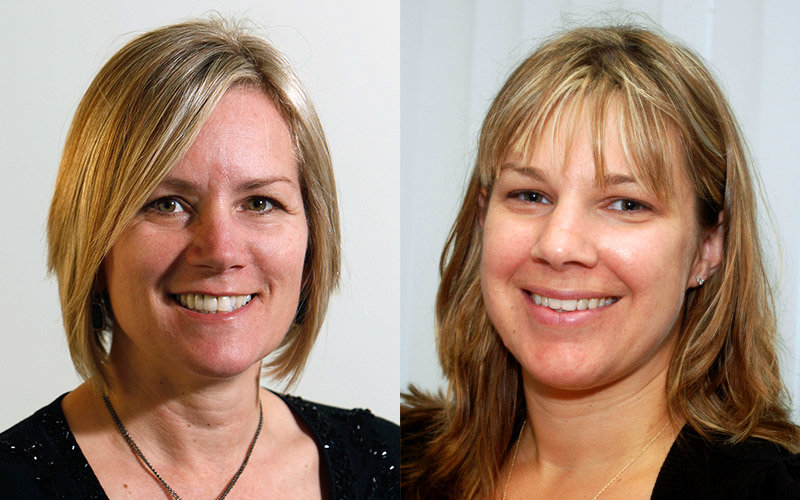 The American Association of State Colleges & Universities announced June 1 that two Cal State Fullerton faculty members are among 26 candidates selected to participate in the inaugural class of the association's Emerging Leaders Program.
Erica Bowers, chair and associate professor of literacy and reading education, and Stacy Mallicoat, professor of criminal justice and chair of the Division of Politics, Administration and Justice, will attend the three-day seminar, June 11-14, in Washington, D.C.
The AASCU program is designed for mid-career professionals and faculty leaders in higher education nominated by their presidents, chancellors or administrators, and includes hands-on practical exercises, a leadership self-assessment, and the development of a plan designed to help reach their leadership goals. After completing the program, their nominators will assign Bowers and Mallicoat projects to improve their knowledge of the university and grow as leaders using their new skills.
"I'm excited to be able to work with similar faculty and administrative partners from across the nation to learn about how their campus leaders operate, and identify ways in which I can take these tools and experiences and apply them here at Cal State Fullerton," Mallicoat said. "To have this type of support from both our campus, as well as the AASCU, is so important in helping me define how and where I can best serve our Titan community."
Bowers, who also serves as director of CSUF's Hazel Miller Croy Reading Center, said it is an honor to be selected as an emerging leader and looks forward to building her leadership skills.
As part of the Emerging Leaders Program, Bowers will work with Kari Knutson Miller, dean of University Extended Education and associate vice president of International Programs and Global Engagement, and Provost José Cruz, where she will co-chair a task force to engage in a University-wide conversation regarding the next steps for CSUF's online programming offered through University Extended Education. The yearlong project will focus on identifying programs that could better meet demand; exploring partnerships to expand the reach of online offerings; and compiling the results into recommendations.