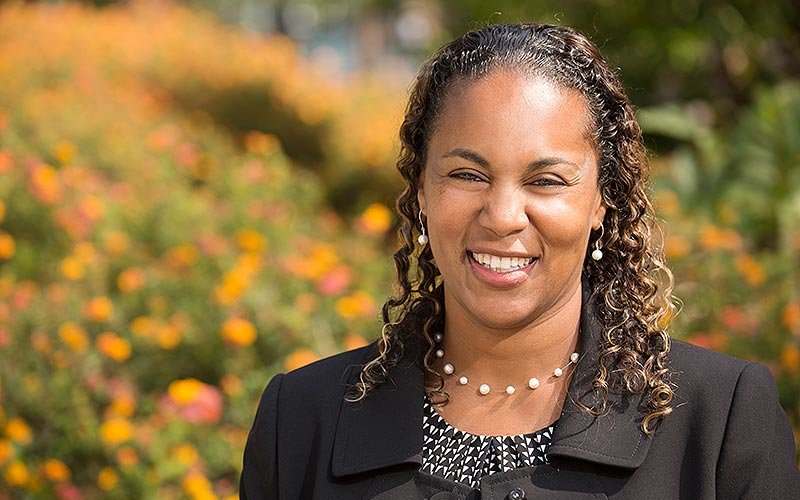 Lisa Kirtman is from a family of teachers yet wasn't so sure she wanted to follow that career path. But after earning her bachelor's degree from UCLA, she landed a teaching position with Los Angeles Unified School District during the 1990s teacher shortage. She taught third and sixth grades — and surprisingly discovered it was her calling.
"I fell in love with teaching. My students were genuinely happy to see me. There was, and still is, nothing better than being a teacher. It is so rewarding," recalled the Cal State Fullerton education faculty member, who taught in South Central Los Angeles and later in the Paramount Unified School District.
Following the 1992 LA riots, which affected the inner-city school where she taught, the elementary teacher decided she wanted to make a bigger impact in education and on students by leading policy changes to close the "opportunity gap" — the disparity in access to quality schools and the resources needed for all children to be academically successful.
She sought advanced education and earned a master's degree in educational administration from UCLA and then worked in various leadership positions to help reach her professional goals. In 2000, she completed her doctorate in educational policy from UC Berkeley, and the same year, joined Cal State Fullerton.
After serving within the College of Education and University for 16 years, Kirtman has come full circle. The 26-year educator becomes the College of Education's second dean Aug. 16.
"I'm excited and honored — all at the same time," said Kirtman, whose mother, grandparents, an aunt and uncle are educators.
The professor of elementary and bilingual education has served as the college's associate dean since 2014 and was chair of the Department of Elementary and Bilingual Education and acting chair of the Department of Literacy and Reading Education. She also served as coordinator for the Multiple Subject Credential and the Multiple Subject Intern programs, a member of the Academic Senate, as well as on several University committees.
"Dr. Kirtman is a highly respected and collegial leader with a distinguished history of teaching, service and collaboration at Cal State Fullerton. I am confident she will continue to build on and expand the excellent work of the College of Education to cultivate educators and leaders that will carry our communities into the future," said José L. Cruz, provost and vice president for academic affairs, about her selection following a national search. Cruz added that she strengthened cross-divisional collaborations and assisted with fundraising efforts to support the college.
Kirtman has cultivated and supported projects, collaborations and partnerships that advance teaching and learning. One such effort is the partnership with Placentia-Yorba Linda Unified School District to implement iSTEM, a program that strengthens digital literacy for teacher candidates and elementary students.
As dean, Kirtman's vision is the same as it was as a teacher back in 1992: To close the opportunity gap.
"The success of bringing this vision into fruition is predicated on all educators having an awareness of, and willingness to change policies and practices that have historically institutionalized providing access to quality education to one group of students over others.
"I'm looking forward to the College of Education creating new opportunities and making a tangible difference in education that ensures all California students receive a high quality education."