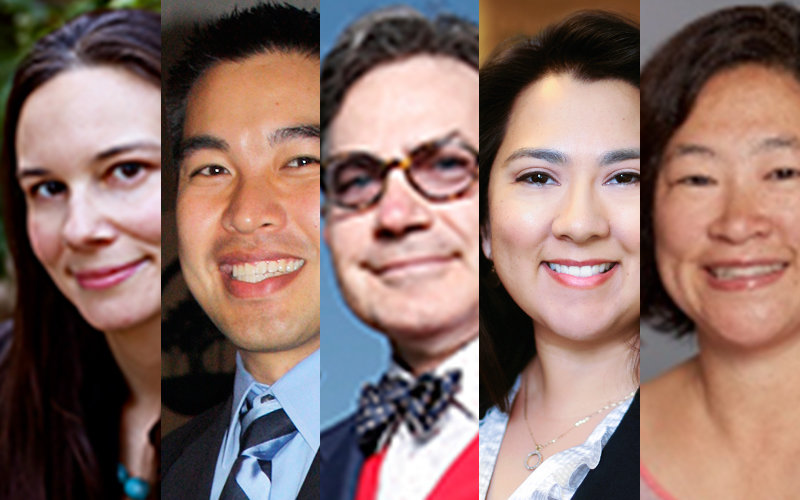 UPDATE: Early-bird pricing has been extended to July 31.
What:    
Cal State Fullerton's Gianneschi Center for Nonprofit Research hosts its annual Summer School for Nonprofits Aug. 15-18. Early-bird price has been extended through July 31.
When:
Aug. 15-18
Where:
Cal State Fullerton, Steven G. Mihaylo Hall
800 N. State College Blvd., Fullerton, 92831
Who:
Scheduled keynote speakers are: 
Leah Ersoylu, president of Ersoylu Consulting, providing advocacy program planning, strategic management and impact evaluation for both public and private sectors. Ersoylu will moderate a Monday, Aug. 15, panel discussion, "Meet the Funders: Hot Topics and Trends in Philanthropy," featuring Sandy Chiang, central Santa Ana program manager, California Endowment's Building Healthy Community Initiative; Jason Lacsamana, program officer, St. Joseph Health Community Partnership; and Cathleen Otero, director of donor relations and programs, Orange County Community Foundation.
Zoot Velasco, CEO of the Kern County Museum (beginning July) and former executive director of the Muckenthaler Cultural Center Foundation, will give a Tuesday, Aug. 16, presentation, "The Future Is Now — Adapting the Third Sector to a New Millennium."
Program:  
The program features two free seminars, as well as for-fee master class seminars covering such topics as marketing, grants, leadership, fiscal management, legal responsibility and community relations.
Free programs are offered:
Wednesday, Aug. 17, 1-4 p.m. — Federal Grants Seminar hosted by U.S. Congressman Ed Royce's Office
Thursday, Aug. 18, 9 a.m. to 4 p.m. — Tax Seminar for Nonprofit and Faith-Based Organizations hosted by the Board of Equalization.
Cost:
$150 early-bird rate/$175 after July 15 July 31 — per person beyond the free programs
$300 early-bird rate/$350 after July 15 July 31 — organization price for up to 4 individuals
Early-bird pricing includes daily parking.
Registration is required for any aspect of the program, including the free seminars. Discounts are available for university members and students. Registration can be completed online. Space is limited, so early registration is encouraged.
Parking:
Parking is available at the Fullerton Marriott for $7 per day or on campus for $8 daily. Information about campus parking is available online.
More Info:
Contact Susan Cadwallader, director of the Gianneschi Center and associate professor of marketing, at scadwallader@fullerton.edu for additional information.
Center:
The mission of the Gianneschi Center for Nonprofit Research is to support and encourage the work of Orange County's charitable organizations. Its vision is to be the leading resource connecting nonprofit organizations, philanthropic foundations, businesses, the university and the larger community by facilitating meaningful discussion — through education and research — of issues affecting the nonprofit sector.
Media Contacts:
Susan Cadwallader, 657-278-7565
Pamela McLaren, 657-278-4852