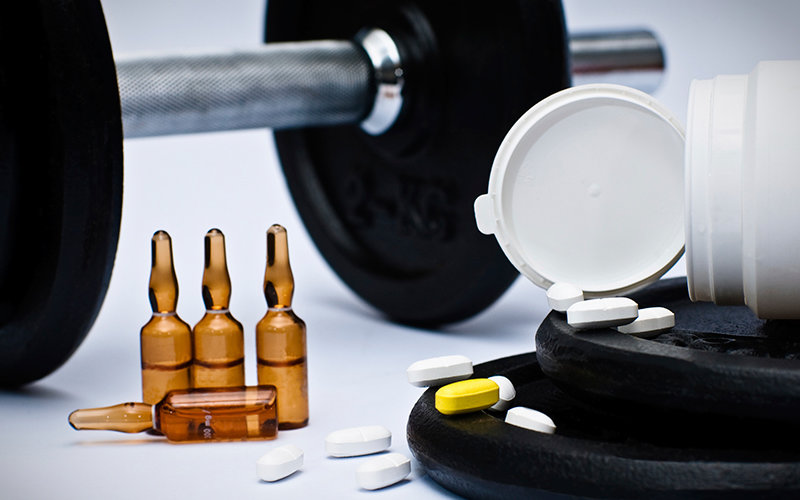 "Faster, Higher, Stronger" is the motto for the Olympic games.
But there is a dark side when athletes take this to the extreme, says John Gleaves, associate professor of kinesiology at Cal State Fullerton.
"Sport values athletes who push the limits, take risks, are willing to sacrifice and play through pain," said Gleaves. "If you embrace these ideas too much, you can end up making some bad choices."
Take Russia, for example, whose track and field athletes have come under fire for growing evidence of state-sponsored doping at three recent Olympic games. The evidence, brought forward last November by the World Anti-Doping Agency (WADA), is "nothing like we've ever seen," said Gleaves.
The International Association of Athletics Federations ruled June 17 that the Russian track and field team would be banned from competing at the 2016 Summer Olympics in Rio de Janeiro, a decision affirmed days later by the International Olympic Committee.
"When you have a relatively closed state like Russia, and you have people with political power and finances who think it's more important to win medals than to have clean sport, it's incredibly difficult for the rest of the world to regulate that," said Gleaves. "Russia's really taken doping to a whole new level with government officials being involved."
Widely recognized for his research in the area of doping — the use of banned performance-enhancing drugs — Gleaves serves as co-director for the International Network for Doping Research. He also serves as co-director of CSUF's Center for Sociocultural Sport and Olympic Research, one of three such centers in the United States.
The Russian doping scandal, perhaps the greatest in the history of organized sports, is still unfolding. With WADA expected to release findings from another doping investigation July 15, and several banned athletes appealing to the Court of Arbitration for Sport, no one is quite certain who will represent Russia — or any country — when the opening ceremonies begin Aug. 5.
"The big fear is that Russia's not a lone wolf, but, in fact, other countries are doing it and they haven't been caught," said Gleaves. "One thing that I keep reminding people of is that it's not like Russia was cleaning up on the medals table. A lot of athletes from a lot of other countries were beating those athletes from Russia. It leaves me to wonder how much is Russia an isolated case."
Taking current events to the classroom, Gleaves uses the issue of doping to prepare students for the ethical complexities they may face in their own careers.
"I use these conversations to help students think more broadly about professional ethics, but I also think these are issues they might face down the road — whether it's one athlete in the locker room asking them to inject anabolic steroids or a 40-year-old master's athlete who comes to visit the doctor and wants something to help them get an edge for a marathon," said Gleaves.
"A lot of times, it's athletic trainers, coaches, doctors and medical professionals who are helping to facilitate doping," he said. "I want students to have their moral compass developed before they're in the field. It's always easier to stop these problems, and figure out the right solutions, before you find yourself in a difficult situation."
2016 Olympics is a series of stories highlighting Cal State Fullerton faculty, staff and athletes connected with the Summer Olympics in Rio de Janeiro. Follow the games Aug. 5-21, and join us on social media with the #CSUFOlympics.
Related stories:
CSUF Professor Discusses LA's Bid for 2024 GamesCSUF Alumna Makes Waves as Athletic Trainer
CSUF Scholar Calls for More Gender Equity
CSUF Professor Coaches USA Men's Volleyball
CSUF Professor Preps Athletes for Mental Game
CSUF Historian Sheds Light on New Refugee Team