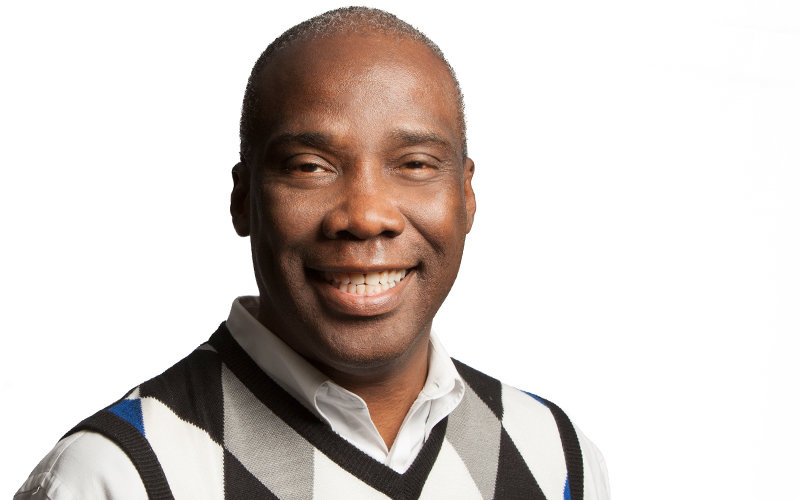 Cal State Fullerton alumnus Austin Nation '09, '11 (B.S., M.S. nursing) returns to campus this fall as an assistant professor of nursing, after completing his doctorate in nursing at the University of California, San Francisco.
Nation began his nursing career at age 17 and returned to school at age 40 to pursue his dream of educating the next generation of nurses. While at CSUF, he founded the University's Nursing Students Association, received several awards and graduated with honors. Nation, who tested positive for HIV in 1986, is a champion for HIV awareness and research and continues to volunteer his time with local nonprofit organizations.
What inspired you to go into the field of nursing?
I always felt that nursing was a calling for me and something that seemed to come very naturally. I really loved seeing how my work could have an impact on improving the lives of people when they were sick and at a very vulnerable time in their life.
What are your research interests?
My research interest is about understanding substance use and HIV among young black men who have sex with men. This particular population accounts for approximately half of all new HIV infections in the United States.
How do you engage students in your classes and/or research?
I want my students to come away from my class with a real-world understanding about how the things that they learn in class can assist them in their nursing career. I always make a point of sharing with them anecdotes from my own nursing career, which has spanned over 30 years.
What changes do you envision in your field five years from now?
Over the next five years, I envision seeing much more health care reform. I see a shift in our current system of spending health care dollars on end-of-life care to placing a larger emphasis on prevention and wellness.
I also foresee more nurses providing care in places where people live, work, play and pray. In the future, I see a healthier America, with all individuals being able to easily access health care when they need it. With that, I also hope we are able to reduce health disparities to marginalized communities and vulnerable populations.
Name one thing you do to stay healthy.
To stay emotionally healthy, I always make a point to see at least a couple theatrical performances each week. I have loved the performing arts since I was a child, and this continues to be a great stress relief outlet for me. I treasure spending time with people that I love, whether it's laughing, enjoying a good conversation or going out for a great meal. I also love hugs! There has been evidence to show that there are numerous health benefits connected with the act of hugging.
See the complete list of new tenure-track faculty joining CSUF this fall.