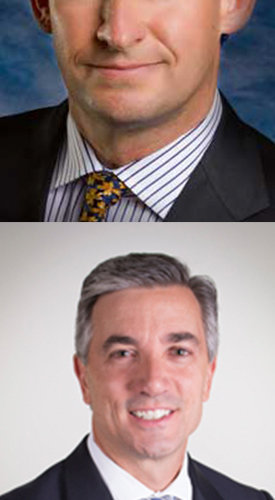 What:
"A Legal and Financial Reporting Update for Public Companies" is the theme of the 15th annual SEC (Securities and Exchange Commission) "Hot Topics" Conference sponsored by Cal State Fullerton's Center for Corporate Reporting and Governance. The annual program will be held Sept. 16 at the Irvine Marriott Hotel.
Who:
Keynote speakers are Glenn W. Welling, founder and chief investment officer, Engaged Capital, who will be discussing "Activists in the Boardroom: Why Us?" and James G. Conroy, president and chief executive officer, Boot Barn, addressing "Initial Public Offering: the Good, the Bad and the Ugly."
The daylong program also will include panel discussions on "Inside Perspectives From the Boardroom"; financial reporting developments; regulatory and governance issues; and SEC, Public Company Accounting Oversight Board (PCAOB) and Financial Accounting Standards Board (FASB) updates.
When:
Friday, Sept. 16
8 a.m.-4 p.m. program
4-5 p.m. networking reception
Where:
Irvine Marriott
18000 Von Karman Ave., Irvine 92612
Cost:
Table of 10 is $3,600; half table, $1,800; individual, $400. Fee includes continental breakfast, lunch and reception. Continuing professional education credit (eight hours) available for full attendance.
Register:
Online or by phone, 657-278-4414. More information.
Academic Conference:
The Haskell & White Corporate Reporting and Governance Academic Conference, "Blending Theory With Practice," will be held Thursday, Sept. 15, at the same location. This year's conference will focus on the blending of the theory of corporate and finance reporting with practice and will feature academics from across the country. Registration is available online.
Media Contacts:
Vivek Mande, Center for Corporate Reporting and Governance, 657-278-7659
Pamela McLaren, 657-278-4852