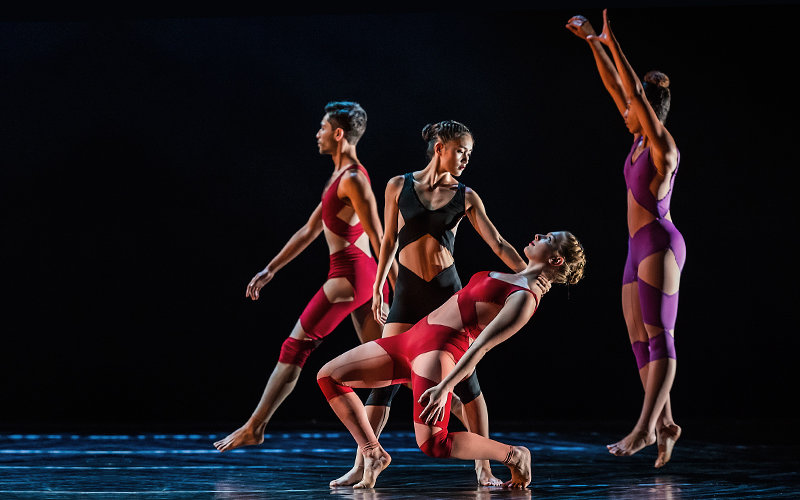 Five interpretations of tango curated by Lisa D. Long are coming together Aug. 26 and 27 at Highways Performance Space in Santa Monica to explore issues of power, gender roles, identity and marginalization.
"…Y Tu Tango?" is a collaboration that offers "four choreographers' views of a single art form," says Long, CSUF assistant professor of theatre and dance. "We each have our own vision within the genre, and like a good meal, the flavors compliment each other very well."
Long prepared the choreography for three of the pieces — "XS," where 10 dancers explore capitalism and excess; "Tango by Chance," a collaboration between Long and the dancers; and the solo "Skirting the Line Between Want and Need," in which dancers' "internal tango between options is made visible." 
Alvin Rangel, associate professor of theatre and dance, brings his own take on the genre with a portion of his "Tango Vesre," which explores the evolution of the all-male tango in the Buenos Aires of 1910 and 2010. 
Also included is "Contratiempo," a traditional male-female piece, and "Xs and Y's," a cross-dressed performance that captures a give-and-take between the male and female side of each of us. 
Nadine Tran, a senior pursuing a double major in dance and sociology, is one of eight students performing in "… Y Tu Tango?" She also is collaborating on the choreography of two pieces and working in others as rehearsal assistant. The experience, she says, is giving her a taste of what it is like to work in a professional dance company. "I'm learning what it's like to be in a company setting, as well as learning what I need as a hired dancer to satisfy the demands of the choreographer or artistic director."
As rehearsal assistant, the aspiring counselor, who wants to help bring the arts to the forefront of education, is "… learning how to give dancers the tools to be the best they can be through constructive notes and creating encouraging environments for growth."
Other students performing:
Isabella Castañeda
Sara Armendariz
Victor Sanchez
Holly Goodchap
Jade Gaines
Angelo Martin
Meigyn McDuffy
Additional information on the event is available online.