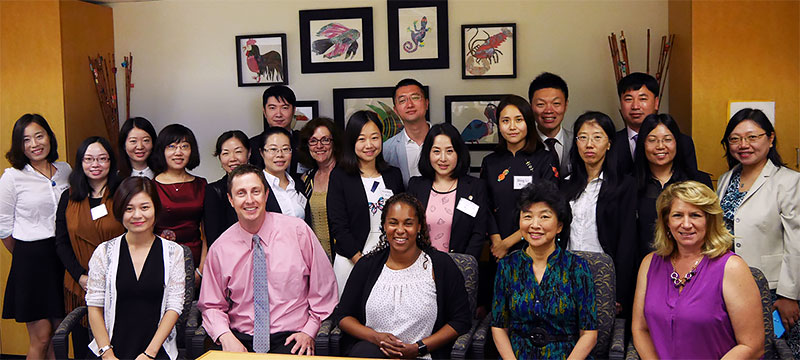 Cal State Fullerton's College of Education is hosting 16 faculty members from colleges and universities in Shanghai, China, who will be mentored by CSUF faculty members. The visiting scholars, sponsored by Shanghai Normal University, will be on campus for six months to learn teaching strategies and American culture, as well as conduct research and engage in discipline exchanges.
"These global exchanges are important to enhance and broaden cultural understanding for our students, and faculty and staff members," said Ding-Jo H. Currie, lecturer in educational leadership, who is directing the scholar exchange.
The Chinese faculty members — from a variety of disciplines, such as computer science, engineering, English and social sciences disciplines — also will participate in workshops, observe classes and deliver guest lectures. The college also has a partnership with Shanghai Normal University to prepare its students in graduate-level training in CSUF's master's degree program in education-higher education.