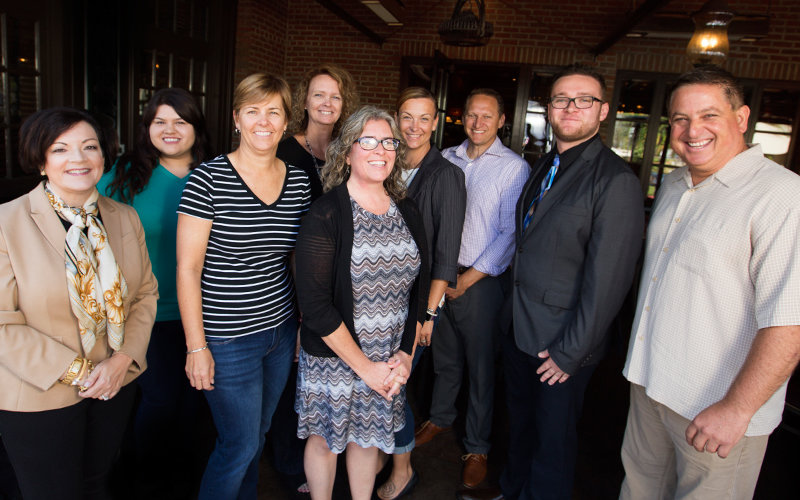 To gain insight into the world of Orange County government, four Cal State Fullerton graduate students will spend a year shadowing city officials from Costa Mesa, Newport Beach, Seal Beach and Stanton.
The City Management Fellowship Program, now in its fifth year, is designed for master of public administration students who are working in the public sector and wish to develop essential management skills.
Fellows are paired with a mentor, have the opportunity to participate in city management workshops and public administration conferences, and receive a $1,000 scholarship and one-year membership to the Municipal Management Association of Southern California. The program is a collaboration with the Orange County City Manager's Association, and is funded by corporate and individual donors. For the fourth year in a row, Care Ambulance Service is sponsoring a fellow.
"The City Management Fellowship has become the MPA program's signature program because it gives students the ability to interact directly with the top people in their field," said Shelly Arsneault, professor of political science and program director.
"Where else can students learn firsthand how tough local decisions are made, or have city managers look at resumes and offer career advice? It's a completely unique experience, and its importance is reflected in the support we've gotten over the past five years," she said.
This year's fellows include:
Hayley Gilbert, graduate intern at the city of Fountain Valley
Lydie Gutfeld, community services manager at the city of Mission Viejo and Care Ambulance Service fellow
Marc Gutfeld, community services superintendent at the city of Irvine
Rick Flinchum, program coordinator at Cal Poly Pomona
Participating managers include:
Jim Box, city manager of Stanton
Jill Ingram, city manager of Seal Beach
Carol Jacobs, assistant city manager of Newport Beach
Tammy Letourneau, assistant CEO of Costa Mesa