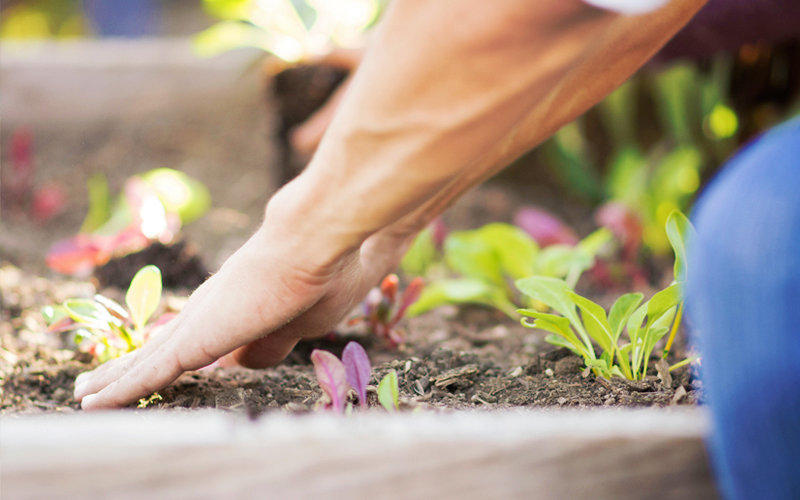 Students seeking careers in food tourism, health and geography have a new minor to consider. Cal State Fullerton has added food studies to its list of minors this semester.
The food studies minor was created with existing courses from departments within the colleges of Humanities and Social Sciences, Health and Human Development and Natural Sciences and Mathematics. Faculty members from all three colleges are teaching in and overseeing the program.
The courses and curricula are cross-disciplinary and complementary to various fields, from biology and nutrition to marketing, said Archana McEligot, professor of health science.
"Understanding the overall diet, nutrients and/or biological mechanisms involved in disease risk, which many students will gain via their majors, is important but so is integrating the role of culture, the (man-made) environment and other factors related to an individual's food choices. This focus will help provide a more enhanced and informed skill set to understand and tackle health issues in a diverse population," McEligot said.
The College of Humanities and Social Sciences began promoting the minor at New Student Orientation during the summer. The college is finalizing plans for internship-based study abroad experiences in Rome that could be offered in summer 2017 and local internship placements that would be available as soon as next semester, said April Bullock, professor of liberal studies.
On a personal level, the minor can make students better consumers and help them evaluate genetically modified food labeling, as well as diet, environmental and health claims more critically, Bullock said. On a professional level, the food studies minor complements more extensive training and skills in students' major field, she added.
"Tourism and hospitality are among the fastest growing industries worldwide, so a minor in food studies could complement a number of majors such as business and communications, that prepare students to work in those industries," Bullock said.
Alexandra Theodotou is intrigued by the minor. The junior is studying international business and minoring in German, but she experiments with salt preserving and growing bacteria for her own bread. Theodotou says it makes sense to consider adding the food studies minor to her academic goals because she's already taken some courses to meet general education requirements.
"The minor could be very useful," she said. "If I worked in a corporation, it would help me understand different mentalities about foods and how food processing has evolved over time. I'm also interested in the field of journalism and I also could apply what I've learned to food criticism."
Find out more about the food studies minor online.