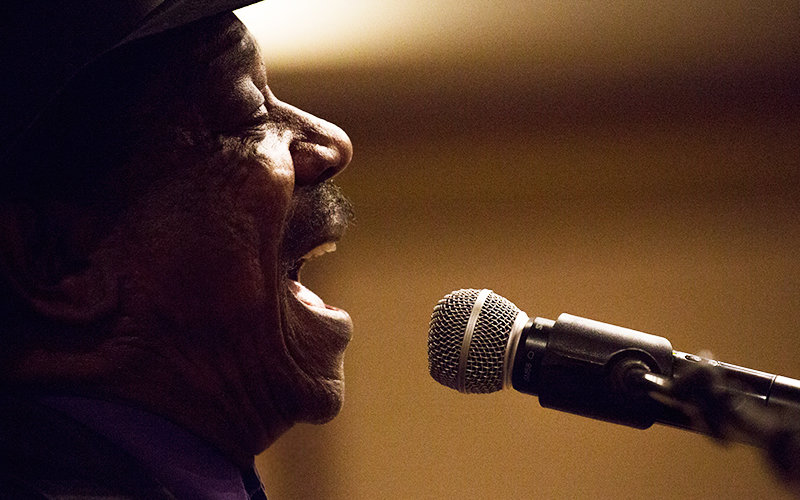 A Tuesday, Sept. 13, concert and talk titled "Crossing Borders: A Musical Journey of American Music (and Identity)" launches the College of Humanities and Social Sciences annual lecture series for interdisciplinary conversations.
Stan Breckenridge, lecturer of African American studies, leads the 11:30 a.m.-12:50 p.m. event in Room 127 of the Clayes Performing Arts Center.
The lecture series provides a forum for faculty members to share their research and scholarship with peers and students, and to spark dialogue across the University, said Sheryl Fontaine, dean of the College of Humanities and Social Sciences.
Fontaine said she asked department chairs to submit possible themes. "Crossing Borders" was selected because it is inspired by current events, grounded in a powerful historical context, and accessible from a variety of disciplinary and methodological perspectives represented in the college.
The fall portion of the series continues Tuesday, Sept. 20, when Donald Matthewson and Jay Wachtel, political science lecturers; Robert Robinson, assistant professor of political science; and Ben Hubbard, professor emeritus of comparative religion, discuss "Exploring the Borders of the First Amendment: Are Freedom of Speech and Religion Harmful?" The 11:30-12:50 p.m. lecture will be held in Room 360 of the Pollak Library.
Michael Shermer '78 (M.A. psychology), the founding publisher of Skeptic magazine and a monthly columnist for Scientific American, will address "Is Freedom of Speech Harmful to College Students?" 10-11:30 a.m. Monday, Oct. 3, in the Titan Student Union.
On Monday, Oct. 17, Arlene Ring, lecturer in American studies, and Sawssan Ahmed, assistant professor of psychology, will discuss the effects of border crossing. Ring will present "The Social Construction of Border-Crossing Varmint," and Ahmed will discuss "Exposure to Trauma, Acculturative Stress and Psychological Symptoms in Iraqi Refugee Mothers and Their Children Resettled Into the United States" from noon to 12:30 p.m. in Room 360 of the Pollak Library.
On Tuesday, Nov. 15, JeeLoo Liu, associate professor of philosophy, presents "Place Without Borders: Progressivism of Place," and Ryan Nichols, associate professor of philosophy, addresses "Hypothesis-Testing the Humanities: Text Analytics and Machine Learning With an Ancient Chinese Corpus," 11:30 a.m.-12:50 p.m. in Room 360 of the Pollak Library.
More information about the lecture series is available online.