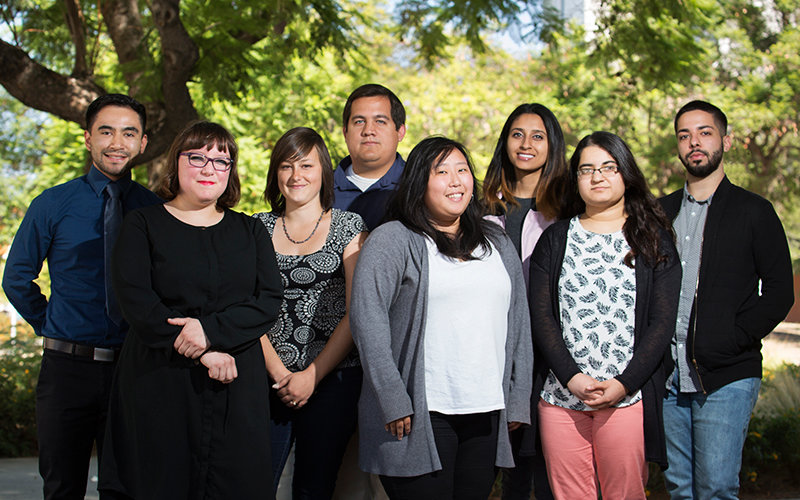 Eight Cal State Fullerton graduate students are part of the 2016-17 class of California Pre-Doctoral Scholars.
The California Pre-Doctoral Program is designed to increase the diversity of the pool of potential faculty by supporting the doctoral aspirations of CSU students who have experienced economic and educational disadvantages. Those selected for the program are designated as Sally Casanova Scholars, as a tribute to the program's founder.
The scholars, their current degree programs and cities of residence, are:
Alexis Alegría of Santa Ana, Spanish
Angel Armenta of Fullerton, psychology
Stephanie Camacho-Van Dyke of Laguna Niguel, English
Harmanpreet Chauhan of Yuba City, public health
Kalie Duccini of Yorba Linda, geological science
Saumya Jani of Yorba Linda, biological science
Ellice Kang of Yorba Linda, psychology
Ernesto López of Anaheim, public administration
Each honoree will receive a $3,000 scholarship and be offered opportunities to explore and prepare for doctoral programs, including a summer research internship program at a University of California campus or other doctoral-granting institution, travel to national symposiums, conferences or professional meetings and other related activities. More information is available online.