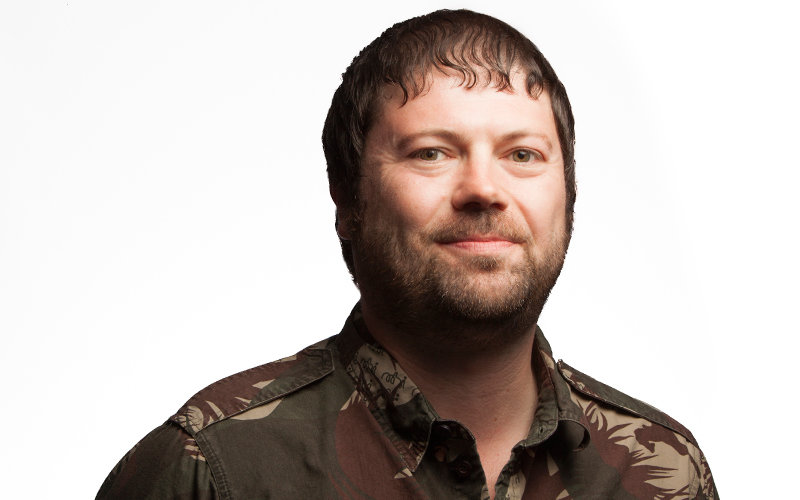 Samuel Barber brought 15 years of university library and museum experience to Cal State Fullerton when he joined the campus as a senior assistant librarian earlier this year.
Barber received a bachelor's degree in modern history and a master's degree in information and library studies from the University of Strathclyde in Glasgow, Scotland. He is a member of the American Library Association and moderator of the Southern California Art and Special Collections Catalogers group.
What inspired you to go into the field of library science?
Two groups of people. First, those who work to provide access to information and ideas, such as Stuart Sharp (cataloging mentor) and Alan Poulter (master's dissertation supervisor). Secondly, those who create information and ideas: Georg Cantor (revolutionary mathematician), R.D. Laing (psychiatrist and author) and David Lynch (filmmaker and artist).
What are your research interests?
My research interests are crowd-sourced cataloging and what I refer to as the "revolutionary cataloging interface," or web-based interfaces designed to obtain descriptive data from volunteer catalogers. Although genuinely groundbreaking, these ideas also seem to me to simply represent a 21st-century solution to the very long-standing problem of hidden collections.
How can students better take advantage of the Pollak Library?
Use it, engage with it and become involved with it. It will serve you well, I promise.
What changes do you envision in your field five years from now?
In five years' time, we'll definitely be cataloging in accordance with open-linked data principles — after all, these embody Web 3.0 and the future of the internet — and hopefully we also will have embraced some of the innovations founded in the crowd-sourced community.
What's your favorite book?
My favorite book is not a book, of course, but a record: Marvin Gaye's "What's Going On." Note that the title is a statement, not a question. It contains answers, not questions. Within its covers, you can discover all you need to know to become a better person and make the world a better place.
See the complete list of new tenure-track faculty members joining CSUF this fall.