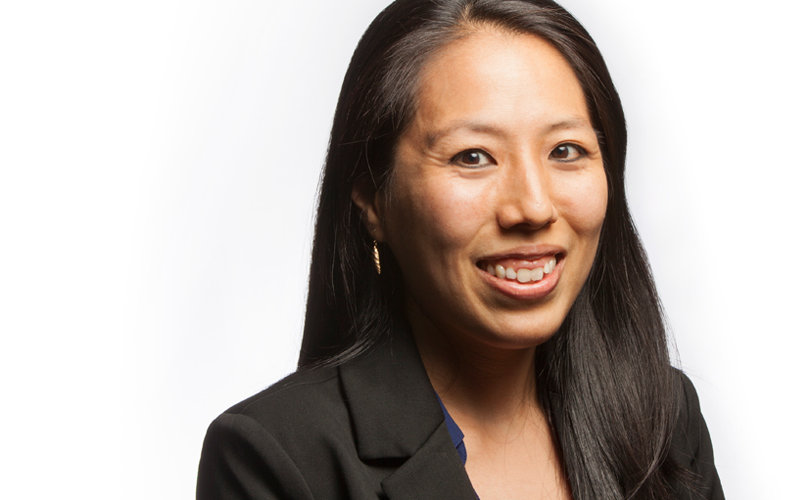 Alice W. Lee wants students to understand the many factors that affect health and risk of disease. She joined Cal State Fullerton as an assistant professor of health science this fall.
Lee received her doctorate and master of public health degrees in epidemiology from USC, and her bachelor's degree in biology from UCLA. She is a member of the Ovarian Cancer Association Consortium and the American Association for Cancer Research.
What inspired you to go into the field of health science?
The health science field fascinated me because I have always been curious about the workings of the human body. I studied biology as an undergraduate student to satisfy that curiosity, but in the midst of all the science-heavy coursework, I realized I was missing the broader picture of health and disease. Both are complex issues, influenced by a multitude of social, cultural and economic factors beyond biology. Public health and epidemiology provided that missing link for me.
What are your research interests?
My research interest is in the area of cancer epidemiology, specifically ovarian and breast cancer. Much of my work has been focused on understanding the effects of hormonal exposures, such as birth control and postmenopausal hormone therapy. This has also led to an interest in the epidemiology of women's health.
How do you engage students in your classes and/or research?
I strive to make my class one that students look forward to, rather than dread. I enjoy showing video clips and using group activities to break up the lecture routine. Also, I like to incorporate current events in class discussions so students can see the relevance of what they are studying in the real world.
What changes do you envision in your field five years from now?
Science is a field that is constantly evolving. Whether it is new knowledge or advancements in technology, what we currently know about health and the human body has not only become more extensive, but more refined. Although we may not find a cure for cancer within the next five years, I believe that what we know about its etiology for prevention and early detection will grow tremendously. I also see genetics playing an increasingly significant role in our understanding of diseases.
Name one thing you do to stay healthy.
I try to jog every day. I also try to read anything unrelated to work when I can!
See the complete list of new tenure-track faculty members  joining CSUF this fall.