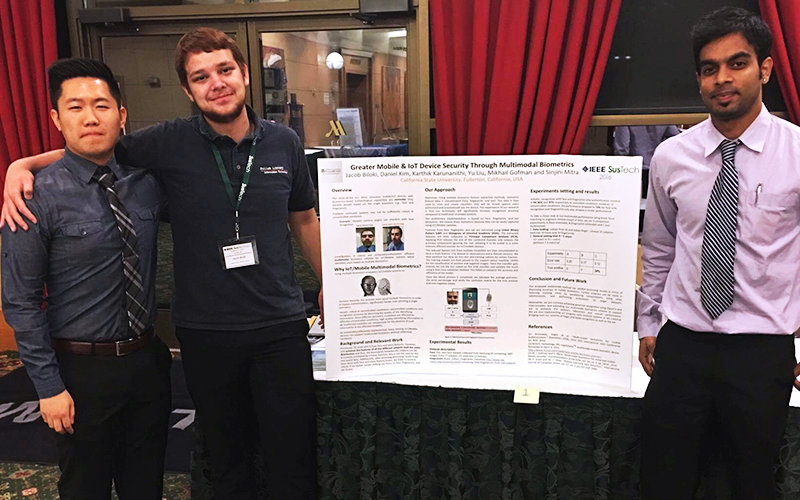 Cal State Fullerton computer science student researchers won a top prize at the Oct. 9 Institute of Electrical and Electronics Engineers (IEEE) Conference on Technologies for Sustainability for their research project to improve personal security on mobile devices.
Senior Jacob Biloki and graduate students Karthik Karunanithi, Daniel Kim and Yu Liu earned a third-place award in the student poster contest at the Phoenix conference.
The team's research, a project of CSUF's Center for Cybersecurity, investigates combining two or more biometric features, such as fingerprints and facial features, for a more reliable form of authentication to unlock and secure mobile devices.  
The majority of mobile devices, including smartphones, use a single method, such as fingerprints, to identify people based on one biometric, explained Mikhail Gofman, associate professor of computer science, who with Sinjini Mitra, assistant professor of information systems and decision sciences, are the team's faculty mentors.
Combining multiple biometric solutions helps to improve security, Gofman added. For example, an attacker wishing to foil the authentication process would have to impersonate more traits, which is much more difficult.