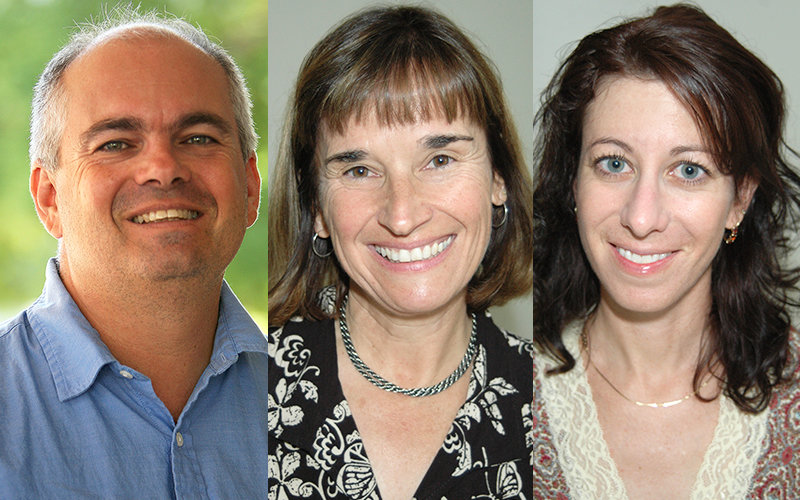 The Division of Politics, Administration and Justice; Department of Women and Gender Studies; and the WoMen's and Adult Reentry Center will host a panel discussion "Women and the 2016 Election" on Tuesday, Oct. 11.
Pamela Fiber-Ostrow, associate professor of political science; Valerie O'Regan, professor of political science; and Stephen Stambough, professor of political science, will discuss whether gender matters in the presidential election.
"Despite the fact that several countries throughout the world have been governed by female presidents and prime ministers, the U.S. cannot claim to be one of them. Why is the U.S. behind the times as far as electing a female leader," O'Regan asks.
It's important to discuss this question, she adds. The panel talk is meant to engage students, faculty members and all voters to address this and other timely questions, such as "what keeps women candidates off the list for this prestigious office and what can be done to get more women on the list," she says.  
The discussion is set for 11:30 a.m. to 1:30 p.m. in the Pollak Library's Rotary Club of Fullerton Room 130. Registration to attend is encouraged, but not required.
Other Campaign 2016 stories: 
CSUF Experts and Students Critique the Vice Presidential Candidates

CSUF Experts React to First Presidential Debate
Secretary of State Alex Padilla Joins CSUF Efforts to Register Young Voters
The Millennial Vote                
Political Experts Discuss the Possibility of a Brokered GOP Convention
CSUF Experts Use New Campus Website to Judge Presidential Candidates During Live Debates
Campus Political Science Experts Say Fear Drives Voters