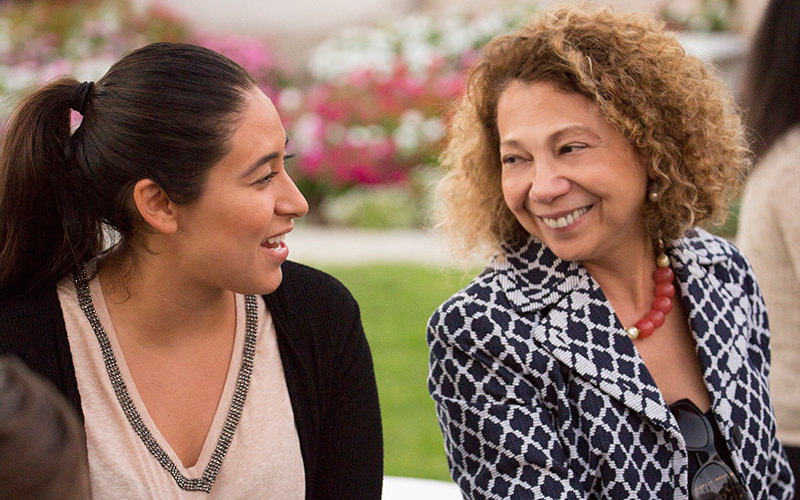 Cal State Fullerton President Mildred García is one of 25 leaders in higher education recognized as "Hispanic Leaders and Role Models in Higher Education." Her selection, made by Hispanic Outlook in Higher Education, reflects her standing among peers across the nation.
Since García's arrival at CSUF in 2012,  the achievement gap was eliminated for transfer students and cut in half for first-time freshmen, while six-year graduation rates for first-time freshmen saw a 24 percent improvement.
García is no stranger to receiving such honors. In addition to being appointed to serve on the President's Advisory Commission on Educational Excellence for Hispanics by President Barack Obama, she was honored among Diverse Issues in Higher Education's Top 25 Women in Higher Education in 2013 and received the Distinguished Alumni Award from Columbia University, Teachers College in 2015.
She also was named by the U.S. Secretary of Defense to serve on Air University's Board of Visitors, and the U.S. Secretary of Education to serve on the Committee on Measures of Student Success. García presently serves on the boards of the Orange County United Way, the Association of Public & Land Grant Universities, the American Association of State Colleges and Universities, and the National Institute for Learning Outcomes Assessment.