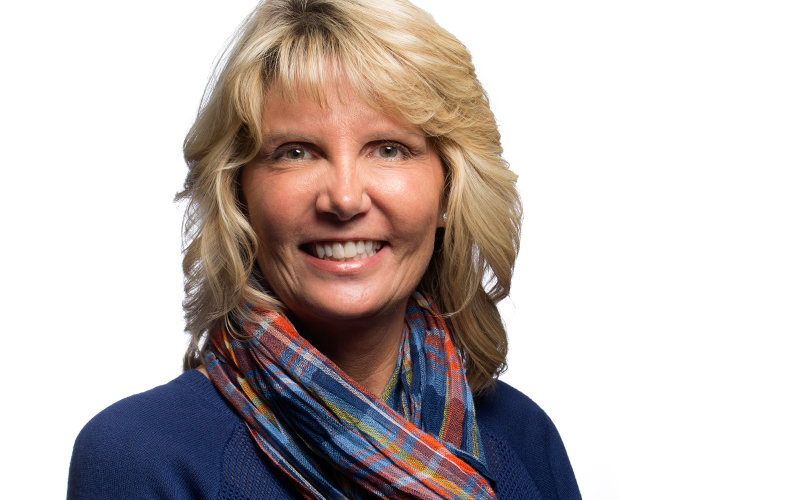 With nearly 20 years of experience in community health and health education, Laura Chandler joins Cal State Fullerton as an assistant professor of health science this fall. She has served as a full-time lecturer since 2004 and a part-time lecturer since 1999.
Chandler received her doctor and master of public health degrees from Loma Linda University and previously worked as director of health education and promotion for CSUF's Student Health and Counseling Center.
She also is passionate about community service and currently serves as an evaluator for a school-based nutrition program, membership chair for the Southern California Society for Public Health Educators, and president for a local chapter of the National Charity League.
What inspired you to go into the field of health science?
I was always fascinated with the human body and wanted to work in the health field, but my exact discipline did not become clear until I took a health psychology course. There, I learned how health behaviors are influenced by many factors and that there is actually a science to helping people make healthier choices.
What are your research interests?
My research interests include health education and promotion related to nutrition, physical activity and mental health. My latest work explores the role of fitness assessment results to intrinsic motivation for physical activity.
How do you engage students in your classes and/or research?
I am passionate about what I teach and what I do in the field. This enthusiasm and the real-life examples and situations I use in the classroom seem to spark an interest and excitement in students.
What changes do you envision in your field five years from now?
I believe mental health will be an even greater public health concern in the future. Our children are being pushed to do more and more at an increasing level of achievement. In addition, we seem to be doing very little to prepare them with the skills to manage these demands and this intense level of stress. I would like to see more programming to address the stigma of mental health illness and programs to teach young people about the recognition and management of mental distress.
Name one thing you do to stay healthy.
I walk, talk and give. I really enjoying walking and talking with family and friends — I find it makes my body feel good and helps me process the day's events. I also find that I feel my best when I give to others. This may be through time, passion, pocketbook, heart or experience.
See the complete list of new tenure-track faculty joining CSUF this fall.