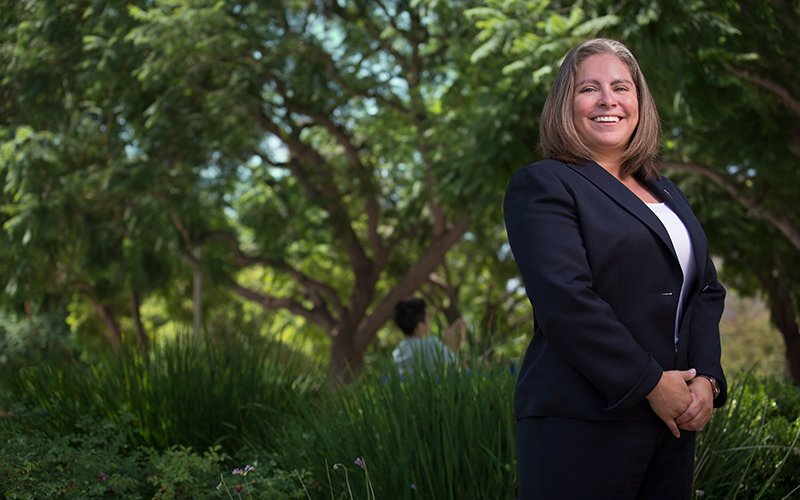 Tonantzin Oseguera becomes associate vice president for student engagement Dec. 1, overseeing the Division of Student Affairs' Diversity Initiatives and Resource Centers, Student Life and Leadership, the WoMen's and Adult Reentry Center, Associated Students Inc. and the Dean of Students Office.
As CSUF's dean of students since 2013, Oseguera's responsibilities have included oversight of student conduct, student code of conduct, compliance and policy development. In addition, she has chaired the Behavior Intervention Team, managed day-to-day cases for student concerns, mediated faculty and student disputes, worked as part of the FERPA (Family Educational Rights and Privacy Act) and Title IX implementation teams, and acted as the University representative and adviser for the Associated Students Inc. board of directors.
With more than 15 years of professional experience in higher education, Oseguera holds an educational doctorate from USC and previously served as assistant dean of students for student life at UC Riverside, director of student activities and leadership programs at Portland State University, and associate director of student activities and organizations at Chapman University.
Oseguera takes the place of Lea Jarnagan, who was named vice president for student affairs at Cal Poly Pomona earlier this year. Meredith Basil, associate director of athletics and senior woman administrator, has served as interim associate vice president for student affairs since June 1.