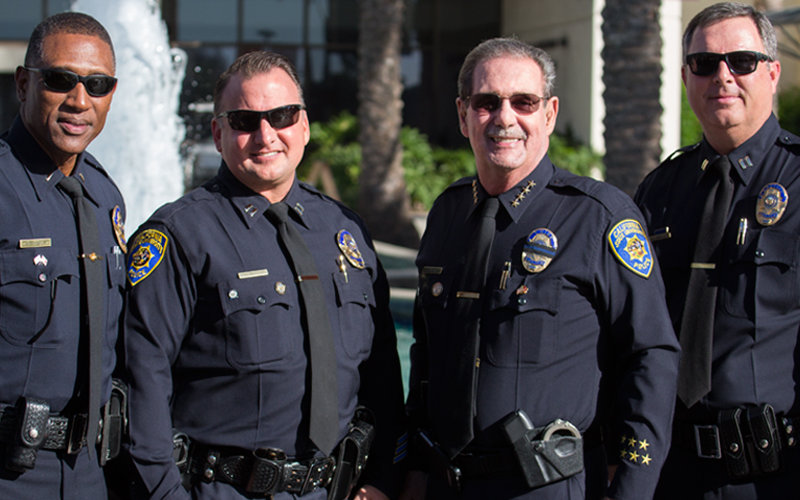 The University's Police Department has received reaccreditation by the Commission on Accreditation for Law Enforcement Agencies (CALEA) Inc. and awarded its second Advanced Certificate of Accreditation and Gold Standard for Excellence Award.
The campus force operates with similar responsibilities and authority as officers in municipal and county law enforcement agencies. Earlier this year, the CSUF Police Department was honored with the Teamwork and Collaboration Award for its Encouraging a Positive and Interactive Community, or EPIC, program at the University Awards Program.
CSUF's department was first accredited in 2001 and was the first California State University police department to receive that designation.