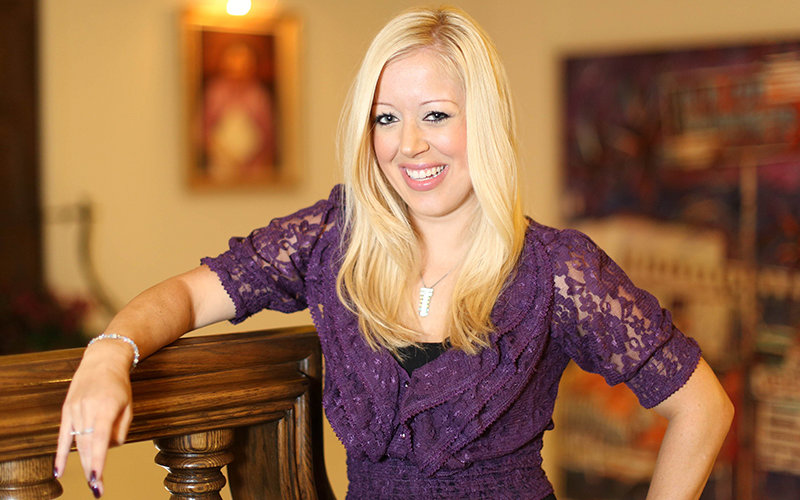 Lynsi Snyder, president of In-N-Out Burger, is the featured speaker for the third annual Cal State Fullerton Center for Family Business Hall of Fame program. Joining her on the podium Tuesday, March 21, will be Mark Steines, co-host of the Hallmark Channel program "Home & Family," who will interview Snyder about growing up and becoming a part of the family business.
The 5:30-8 p.m. event, hosted by Cal State Fullerton's Center for Family Business and presented by City National Bank, will be held at the Richard M. Nixon Library, 18001 Yorba Linda Blvd., in Yorba Linda.
The event will honor four Southern California-based, family-owned companies. Nominations are being sought for this year's honorees for excellence in the community, strength in succession, maintaining and honoring the founder's vision and commitment to education.
"We could not be more excited about our third annual Hall of Fame event," said Ed Hart, director of the Center for Family Business. "Our vision when we originally launched the Hall of Fame was to honor the cream of the crop in family business in this area, to bring in front-line speakers and to hold the event at a premier venue. With Lynsi and Mark joining us for this event, we are continuing our great tradition. This will be a wonderful event once again."
Snyder, is the third generation of the Snyder family to oversee the Southern California-based restaurant chain. She began her career in the kitchen, hand washing fresh lettuce, and moved on to serving customers and working in the company's marketing department. In-N-Out Burger, established 68 years ago by Harry and Esther Snyder, now has locations throughout the West, including Arizona, Nevada, Oregon, Texas and Utah.
Steines is an award-winning journalist and actor who served for 17 years on "Entertainment Tonight" before becoming co-host of the talk and home information show "Home & Family." He won Emmys for the KCAL-TV special "Beyond Endurance: Madagascar" and "Beyond Endurance: Borneo," as well as for his hosting of the 2005 Hollywood Christmas Parade. He has guest starred on "CSI: NY," "The Practice," "Medium," "America's Next Top Model," and the feature film "Nixon."
Previous keynoters for the awards program have been Jeanie Buss, president and owner of the Los Angeles Lakers, and Tony Simmons, CEO of McIlhenny Co., makers of Tabasco brand sauces.
Award nominations may be made by visiting http://www.csuffamilybusiness.com. For more information about the event, including individual seat and table reservations and event sponsorships, call 657-278-7431 or email edhart@fullerton.edu.
The Center for Family Business, established in 1995 and a part of Cal State Fullerton's Mihaylo College of Business and Economics, is a partnership between the business community and university. Its mission is to enhance the well-being and survivability of family businesses by providing opportunities for education, interaction and information tailored to business needs and concerns.