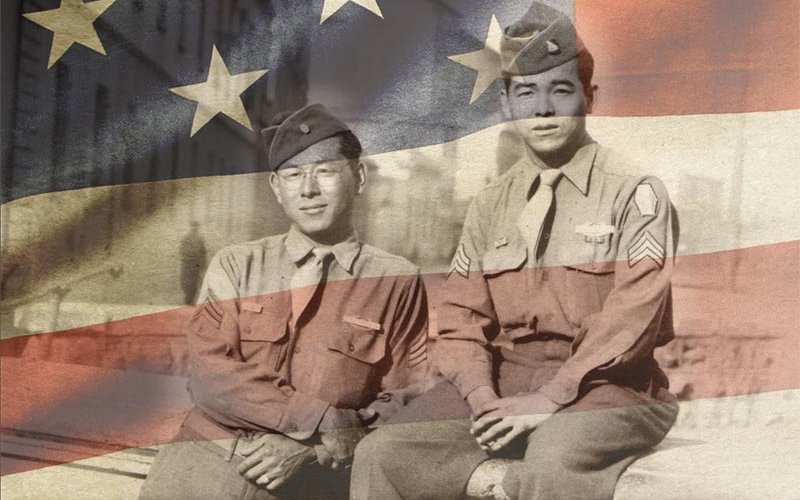 Examining the prejudice that Japanese-American veterans experienced upon their return home from World War II, the Fullerton Arboretum's Orange County Agricultural and Nikkei Heritage Museum hosts the traveling exhibit "What If Heroes Were Not Welcome Home?" from Jan. 15 to Feb. 12.
Curated by Linda Tamura and Marsha Matthews, and originally displayed at the Oregon Historical Society in August 2013, the exhibit uses firsthand accounts, photos, and copies of letters and historical documents to show how Japanese-Americans who served with the United States armed forces in the South Pacific and in Europe faced discrimination on their arrival home — particularly in the small community of Hood River, Oregon.
Museum hours are Wednesday, Saturday and Sunday from noon to 4 p.m. at 1900 Associated Road, Fullerton, CA 92831.
On four Sunday afternoons beginning Jan. 15, the museum will host the following special events associated with the exhibit:
Opening Reception — Sunday, Jan. 15, 1-3 p.m.
The museum will honor several individuals in Orange County who have supported the history and legacy of Japanese-Americans, including: the Orange County Register and its World War II-era publisher, R.C. Hoiles; Clarence I. Nishizu and the Nishizu family; Kazuo Masuda and the Masuda family; and Susan Shoho Uyemura '88, '02 (B.A. art, M.S. gerontology) and the Japanese American Living Legacy organization.
Community Lecture — Sunday, Jan. 22, 1-3 p.m.
Mary Adams Urashima will provide an overview of Historic Wintersburg, one of the few surviving Japanese-American properties acquired before California passed anti-immigrant land laws in 1913 and 1920. The National Trust for Historic Preservation named the site a National Treasure in October 2015.
Veterans Panel Discussion — Sunday, Feb. 5, 1-3 p.m.
The museum presents "The Valor of Nikkei Veterans," a panel discussion featuring veterans Jim Yamashita and Yosh Nakamura (WWII/442nd), Robert Wada (Korean War), judge Vincent Okamoto (Vietnam War) and David Uyematsu (Operation Iraqi Freedom). The panelists will be introduced by Korean War veteran Norio Uyematsu and moderated by Mitchell Maki, president and CEO of the Go For Broke National Education Center.
Closing and Keynote Address — Sunday, Feb. 12, 1-3 p.m.
Exhibit curator Tamura will present a "Day of Remembrance" keynote address, "Breaking Our Silence: Lessons From World War II." Paul T. Minerich, attorney for the Disciplinary Barrack Boys of WWII, also will be present.
For more information, contact the Fullerton Arboretum at 675-278-3407 or farboretum@fullerton.edu.