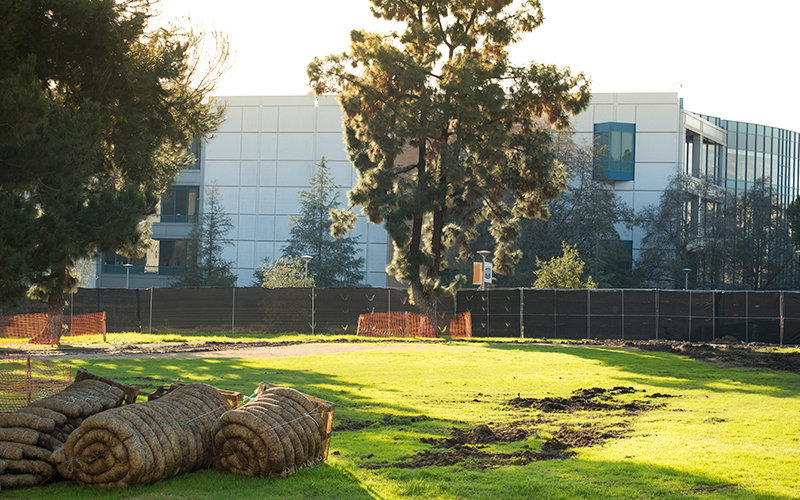 A construction project — begun in December — will upgrade both hot and cold water flow for more efficient heating and cooling to the northeast side of the campus.
The project involves extensive fencing at the north side of the Pollak Library and around the open areas east to the Engineering and Computer Science complex. New pipes are being installed to improve the flow of water for both heating and cooling of buildings, as well as domestic use, said Roy Gonzales, interim service manager.
"By increasing the efficiency of these water lines, we will be bringing additional energy benefits to the University," explained Gonzales.
The project is expected to be completed by late March but could be delayed because of the recent rains, Gonzales noted. The project is part of ongoing improvements to Cal State Fullerton's energy usage.
Cal State Fullerton has built a 20-year history of instituting efficient, sustainable and green practices that save money and better the campus community. Examples range from lighting upgrades to green building construction and installation of solar panels.