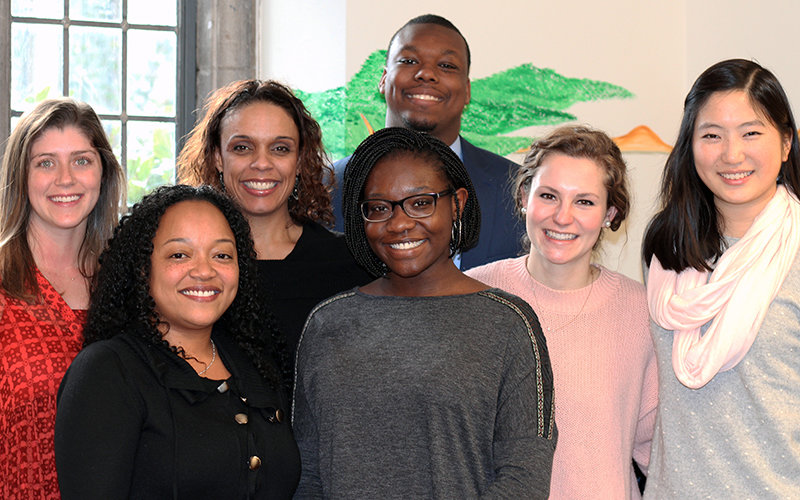 Cal State Fullerton alumna Makeba Parramore  Wilbourn '97, '01 (B.A., M.A. psychology), assistant professor of psychology and neuroscience at Duke University, was named a recipient of the Presidential Early Career Awards for Scientists and Engineers, the highest honor bestowed by the United States government on science and engineering professionals in the early stages of their independent research careers.
Wilbourn studies how children learn language and how different modes of input, such as gestures, may influence early language and cognitive development. In addition, she is interested in how different cultural backgrounds and linguistic experiences influence children's language learning.
The scholar, who holds a doctorate from Cornell University, worked with Allen Gottfried, professor emeritus of psychology, on the Fullerton Longitudinal Study, which studied intellectual and motivational giftedness as it relates to education, temperament, parental involvement and leadership development.
She credits both Gottfried and Daniel Kee, professor emerius of psychology, with playing pivotal roles in her career development and providing her with a "secure base" in the academic research arena.
"The more knowledgeable I become about developmental psychology and the more immersed in the literature, the more I realize how much of an impact the Fullerton Longitudinal Study has had on the field," said Wilbourn in 2009 about the research she conducted at CSUF.
"From the day I graduated, I have used the knowledge and skills that I gained from working on the project in every aspect of my doctoral training. When I first started the program at Cornell, I felt like I didn't belong there because I didn't come from another Ivy League or prestigious liberal arts school. But, as time went on, I began to realize how well trained I was and that I was actually starting well above the rest of my cohort in terms of research experience and substantive knowledge."