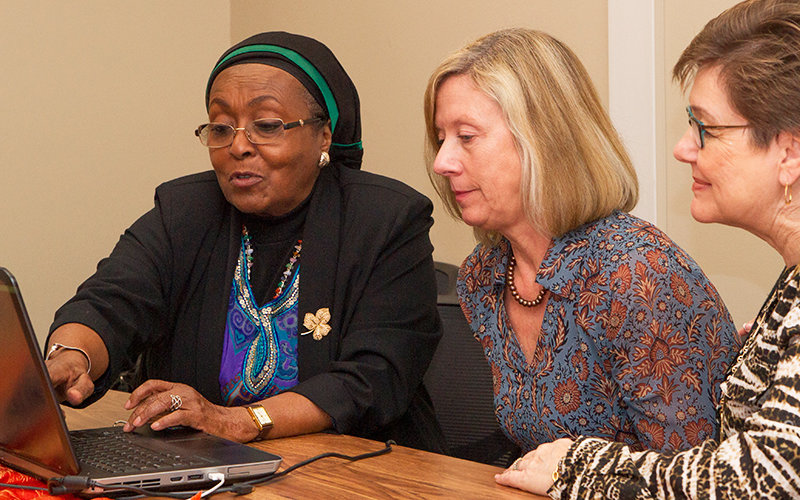 Former foreign minister and former first lady of the Republic of Somaliland, Edna Adan Ismail, visited Cal State Fullerton's School of Nursing Feb. 2 to learn best practices from its midwifery program and exchange ideas for improving women's health around the world.
During her visit, Ismail toured the nursing simulation laboratory and met with faculty members and students. Professors Stephanie Vaughn and Ruth Mielke learned of the Edna Adan Hospital Foundation's work to provide reconstructive and restorative surgeries and train nurses and midwives throughout Somaliland.
Ismail expressed her desire to train 1,000 midwives in Somaliland, where she said one in 11 children dies in infancy and nearly 4,000 women die in childbirth each year. She attributes this high mortality rate to the civil war, which caused the death or departure of nearly all the country's health care professionals.
A nurse midwife and women's health advocate, Ismail also is passionate about reducing the incidence of female genital mutilation, a practice that 98 percent of women in Somaliland experience as young girls.