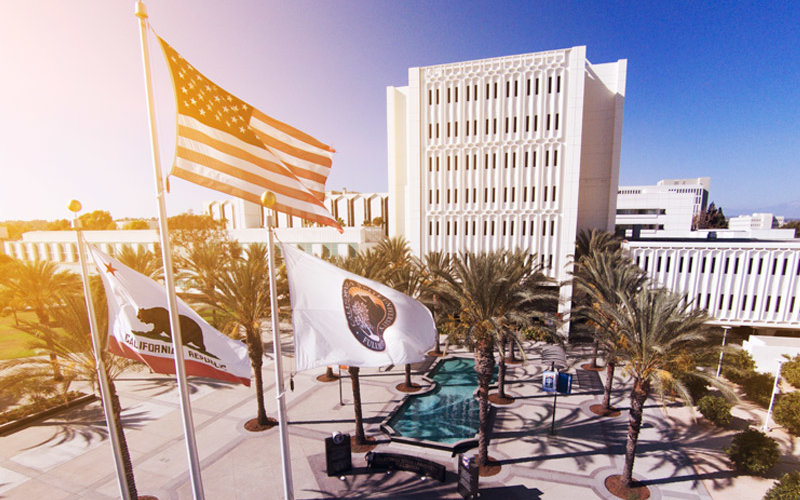 A new economic impact analysis shows that Cal State Fullerton is a major driver of economic activity statewide, powering $2.26 billion in economic activity, supporting 15,000 jobs and generating $126 million in local and state tax revenue. The bulk of that impact is felt in Orange and Los Angeles counties.
In addition, CSUF returns $13.40 to California's economy for every dollar invested by the state. Approximately 44 percent of the University's annual operating budget is allocated by the California State University system as funded each year by the California Legislature and governor.
The data also show that Titan alumni spur an estimated $4.3 billion in annual spending attributable to their CSUF degree, which supports nearly 25,000 jobs and results in an additional $245 million in state and local tax revenue, due to this incremental earning power.
The independent analysis was conducted by ICF, an international consulting firm specializing in economic impact studies. As part of the methodology, the analysis measured:
direct impacts  — spending by the University on operations, plus spending by students
indirect impacts — spending by suppliers that support the University
induced impacts  — spending of earned wages by University employees in their communities.
"This study in many respects confirms what we already knew: The impact of Cal State Fullerton is immense and far-reaching. Not only are we shaping tomorrow's workforce and driving the long-term development of this region and the state as a whole, but our presence as an intellectual and cultural center itself is powering significant economic activity," said Mildred García, Cal State Fullerton president. "And the ongoing impact of our diverse alumni, whose lives have been transformed by a CSUF degree, is nothing short of amazing."