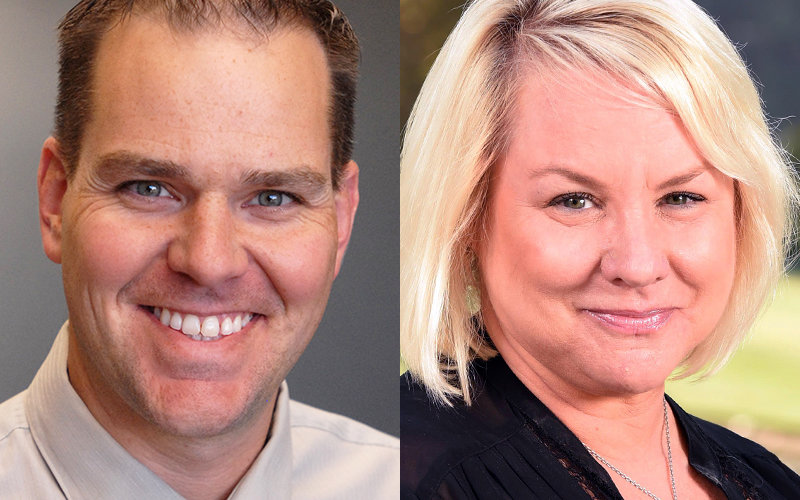 Cal State Fullerton faculty members and students are presenting research on such subjects as bioengineering, broadcast journalism, free speech and communication styles at conferences and programs across the country. Among those delivering posters, papers and talks:
A research project conducted by Ashley Le-Pham while an undergraduate at Cal State Fullerton is among research projects that have been accepted for presentation at the April "Posters on the Hill" event in Washington, D.C. The program, established by the Council on Undergraduate Research, is an opportunity for select students from across the country to present their work before legislative leaders, federal agency program officers and the press.
Le-Pham '16 (B.S. biochemistry) will deliver "Starch Bioengineering — An Attempt to Combat Global Food Insecurity." Her faculty mentor was Christopher Meyer, professor of chemistry and biochemistry.
Brent Foster, associate professor of communications and interim director of undergraduate studies and general education, will present his paper "Broadcast Armageddon: My Mom Just Posted a Youtube Video," at the annual convention of the Broadcast Education Association in April. The presentation discusses YouTube as a platform for media creators and encourages broadcast faculty members to become unconventional in their teaching, curriculum and course creation. 
Also presenting at the BEA convention in Las Vegas are:
Beth Georges, lecturer in communications, will be a panelist on "Creative and Innovative Media Programs: Reinventing Broadcast Journalism to Match Tomorrow's Industry and Audience Demographics."
Warren Lewis, lecturer in cinema and television arts, will deliver "Crafting the Treatment: Teaching Tool, Story Exploration and Sales Document."
Jason Shepard, chair and associate professor of communications, was a presenter at the Free Speech and Open Inquiry on Campus conference at Chapman University Feb. 25. Shepard discussed how to involve students in free speech advocacy on college campuses. 
Human communication studies majors Joseph Fontana and Joseph Leung presented their research study, "Does Your Coach Affect You? An Exploration of the Influences of Coaches' Communication Styles on Team Sports Players" at the Western States Communication Association's 2017 Undergraduate Scholars Research Conference in Salt Lake City. The two seniors conducted the research under the guidance of Tara Suwinyattichaiporn, assistant professor of human comminication studies, while enrolled in Suwinyattichaiporn's "Quantitative Research Methods" course.