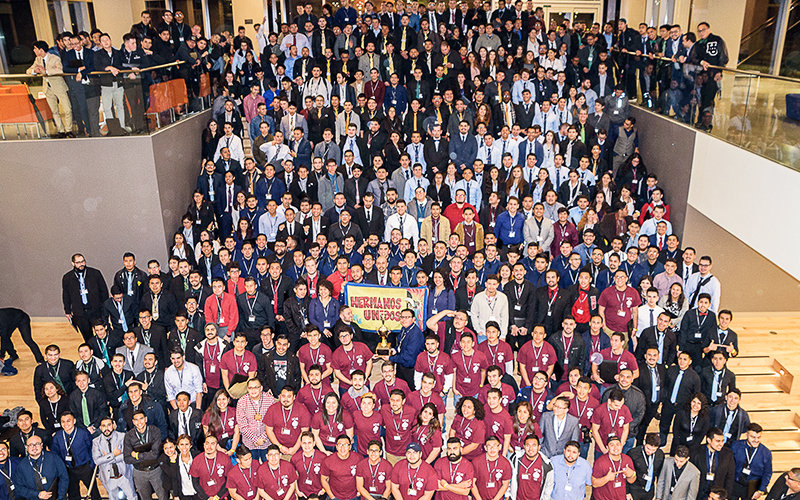 Cal State Fullerton hosted the Hermanos Unidos National Leadership Conference Feb. 18, with more than 500 in attendance from 15 schools across the state. The conference theme, "La Revolución," focused on overcoming barriers through educational and social empowerment.
Several faculty, staff and students presented on a variety of topics, including:
Alexandro Gradilla, associate professor of Chicana and Chicano studies, on "Male Friendships and Hermandad" and "Political Efficacy"
Brady Heiner, assistant professor of philosophy and director of Project Rebound, on "School to Prison Pipeline"
Vincent T. Harris, director of the Male Success Initiative, on "Queer Masculinity"
Vincent Vigil, director of Student Life and Leadership, on "LGBTQ Hermanos"
Higher education graduate students Moises Alvarado on "Leadership Development" and Miguel Huerta on "Balancing Time and Academics"
Criminal justice major Lazaro Gonzalez on "Hermanos Unidos Traditions and History"
The co-chairs of CSUF's "familia" of Hermanos Unidos are ethnic studies majors Rudy J. Aguilar and Jorge Ordorica.