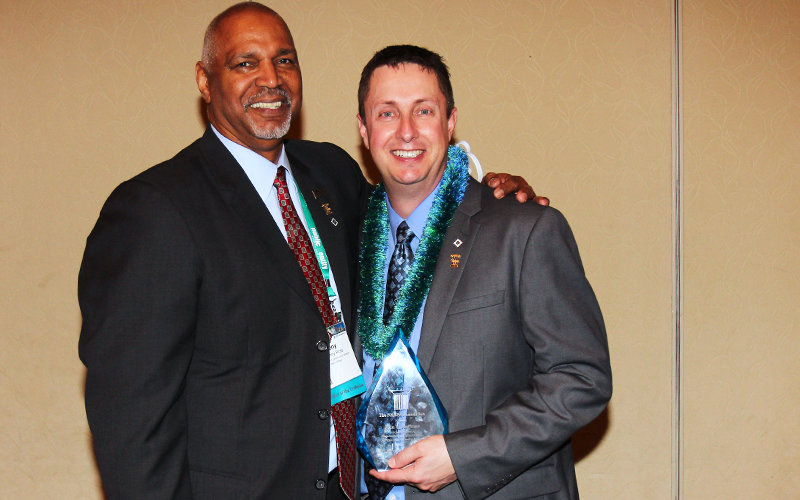 John L. Hoffman, chair and associate professor of educational leadership, has been recognized with a "Pillars of the Profession" award from NASPA — Student Affairs Administrators in Higher Education, a national association for student affairs professionals. He was honored at the 2017 NASPA annual conference March 11-15 in San Antonio, Texas.
Hoffman, who directs the University's doctor of education in educational leadership program, has been a member of NASPA for over 20 years. He has served on a variety of committees, in leadership roles for graduate students and professionals and on a joint task force to review professional competency areas for student affairs educators. He also is an incoming member of NASPA's board of directors and will serve a two-year appointment as professional standards director.
The Pillars award is designed to honor individuals who have sustained professional distinction; served in NASPA leadership roles; and are recognized by colleagues, students and others for their extraordinary service, and contributions to higher education.