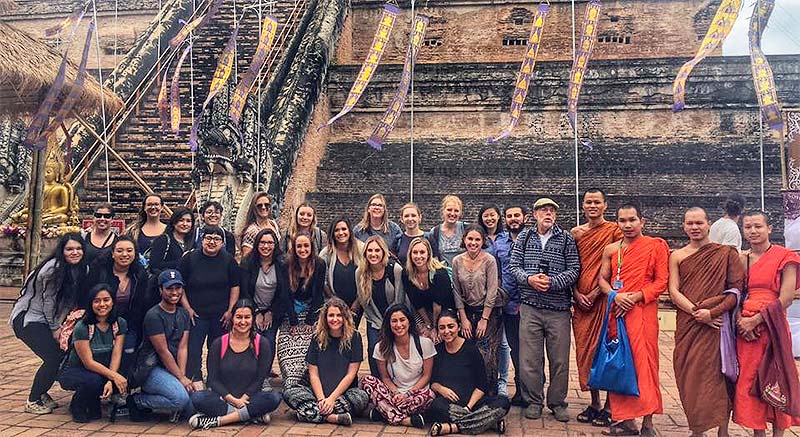 Four years ago as an early childhood development student at Cal State Fullerton, Abigail Segura has not only never traveled overseas, she hadn't really thought about doing so.
After learning about an intersession trip to Thailand that the university's Department of Child and Adolescent Studies was putting together, Segura decided to apply for the two-week trip.
"I was so amazed by everything," she said. "For me it was just really about being aware that there is so much more out there. I was born and raised in Fullerton, so I had been in this bubble; to be exposed to this new culture was eye-opening."
The CSUF alum's international experiences have led her to become a study abroad advocate and lead the very programs in which she once served as a participant.
"I always tell students who have an interest in traveling with these short-term study abroad programs that they are doing two things at once – experiencing a new culture and also completing a requirement for graduation," she said.