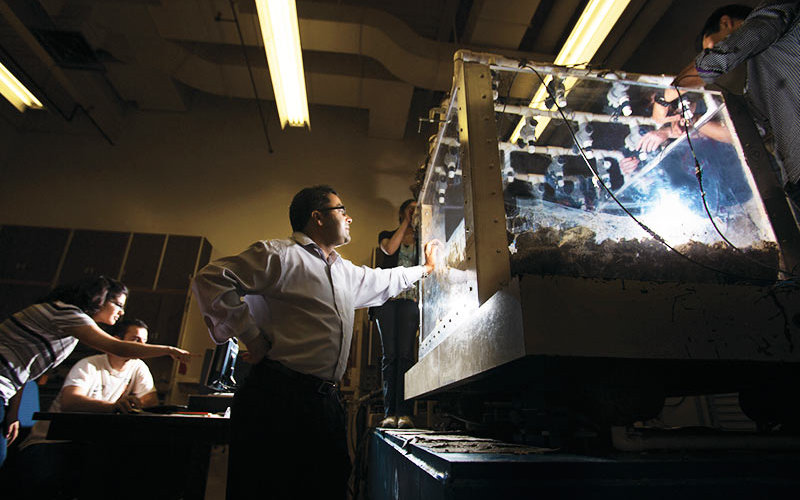 Faculty members from across the campus are invited to "find your research Pot of Gold" — perhaps in collaboration with someone from a different department — Tuesday, April 25, during Research Festival Day, sponsored by the Office of Research and Sponsored Projects, and the Faculty Development Center.
The 9:45 a.m. to 5 p.m. program in the George G. Golleher Alumni House will feature opportunities for faculty to mingle and explore potential collaborations in scholarly and creative projects, as well as identify potential resources for research.
A continental breakfast is offered at 9 a.m., followed by welcoming addresses. Faculty round table sessions and a faculty schmooze — like speed dating — where faculty can converse informally with colleagues will bracket a 12:30 p.m. luncheon with keynote address by Matthew Kirby, professor of geological sciences.
The program will conclude with a 3:30 p.m. faculty reception and recognition.
Resource tables will be available all day with information and someone to answer questions.
Details are available on the event website. Registration is required and can be made online.