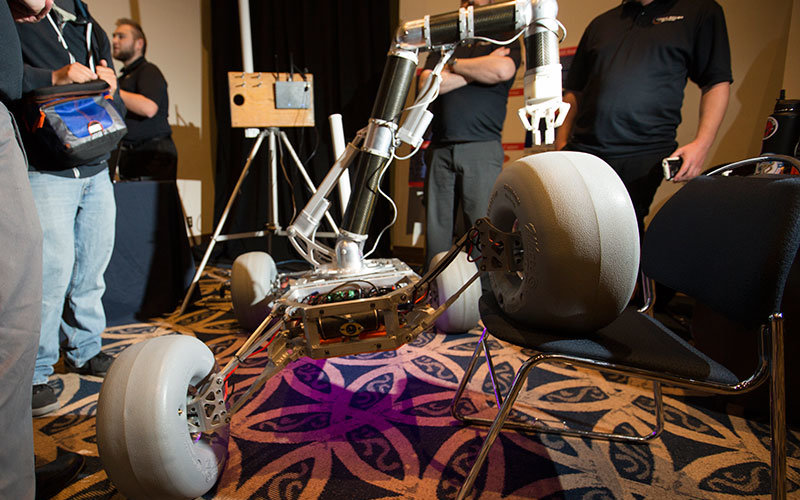 With their newly redesigned and rebuilt Mars rover, the Titan team has one mission: compete against collegiate teams selected from across the globe in the June 1-3 University Rover Challenge in the Utah desert.
But first, they had to pass the rigorous and competitive critical design review to be selected for the competition. More than 80 teams from 13 countries vied for a spot, with the judges selecting 36 teams from seven countries. The CSUF team made the cut.  
"The goal of the challenge is to design and build the next generation of Mars rovers that will work alongside human explorers in the field," said faculty adviser Nina Robson, assistant professor of mechanical engineering.
More than 40 mechanical, electrical and computer student engineers, as well as students from computer science, geological sciences, biological science and business majors collaborated on the rover.
"They work together to perform systematic investigations and research to answer questions that matter beyond the classroom," Robson said.
The 2017 University Rover Challenge will be held at the Mars Desert Research Station in Hanksville, Utah.