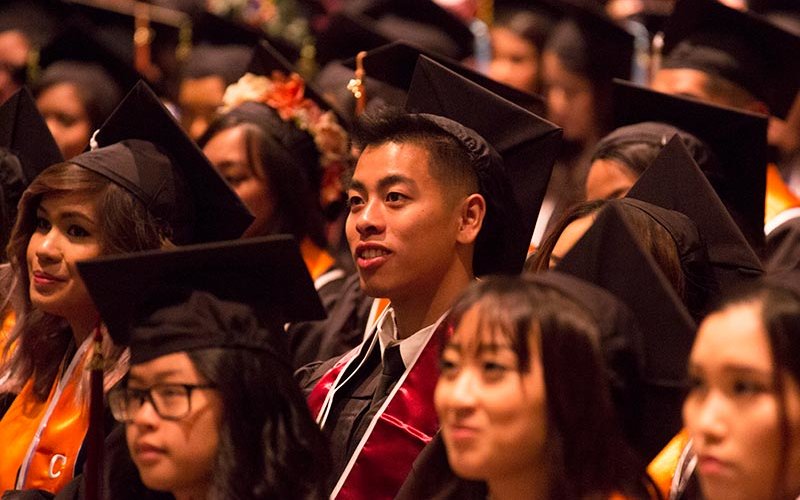 When Asian-American students are considering business administration as their undergraduate major, many choose and graduate from Cal State Fullerton.
That has made CSUF the No. 1 University across the nation in awarding undergraduate degrees in business administration, management and operations, according to a new ranking released by Diverse: Issues in Higher Education.
"The Top Producers of Asian American Graduates" in the May 4 edition also ranks Cal State Fullerton third in the nation for awarding bachelor's degrees in education to Asian-Americans, 14th in awarding master's degrees in education and 16th in master's degrees in engineering.
The rankings are based on 2014-15 data collected by the U.S. Department of Education.
Last August, Diverse Issues used the same DOE data to rank CSUF No. 1 in California and No. 2 in the nation for bachelor's degrees awarded to Hispanics, No. 6 for undergraduate degrees to underrepresented students and 14th in the nation for the number of bachelor's degrees awarded to Asian-Americans.