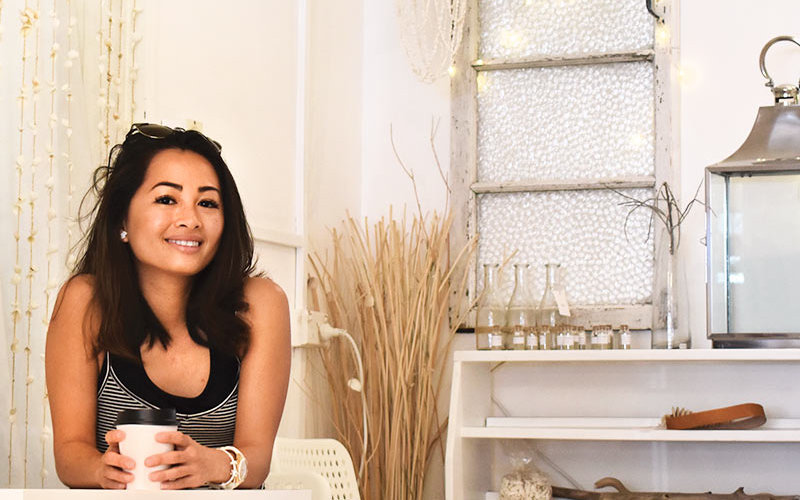 Annie Nguyen spent less than $200 to buy coffee and supplies, rented a table and started pouring drinks out of a pitcher at a farmer's market in Cairns, Queensland, Australia.
A year later, her successful Vietnamese coffee bar, Annee's CaPhe, has moved to a permanent shop location, has three additional employees and sells more than 500 cups a day. Nguyen also supplies her coffee to Go Vita, Australia's largest health food cooperative.
"Our signature drink is iced coffee served with condensed milk and shaken like a cocktail," says Nguyen '14 (B.A. business administration-entrepreneurship). "Providing customers with a wide range of milks and toppings for their coffee allows them to personalize their drinks."
Nguyen grew up in a Vietnamese family in Southern California. "Iced coffee is part of our culture. We have taken the traditional Vietnamese coffee shop that you might find in Orange County and made it trendy," says Nguyen. She moved to Australia with her partner, who had a job offer there. "Cairns is tropical, similar to Vietnam, so the iced coffee is just perfect here," she says.
She positioned Annee's CaPhe in the city center within the city's largest farmer's market. "Because Cairns is in the Great Barrier Reef region, 20 percent of our customers are tourists, and 80 percent are local residents," she adds. "The majority of our leads come from word of mouth. A large percentage comes from Instagram and Facebook, and the rest are visitors who see us when walking through town."
With the goal of growing into a chain of shops, Nguyen focuses on customer service: "Knowing as many customers by name as possible and giving each customer a genuine personal touch is our strategy."