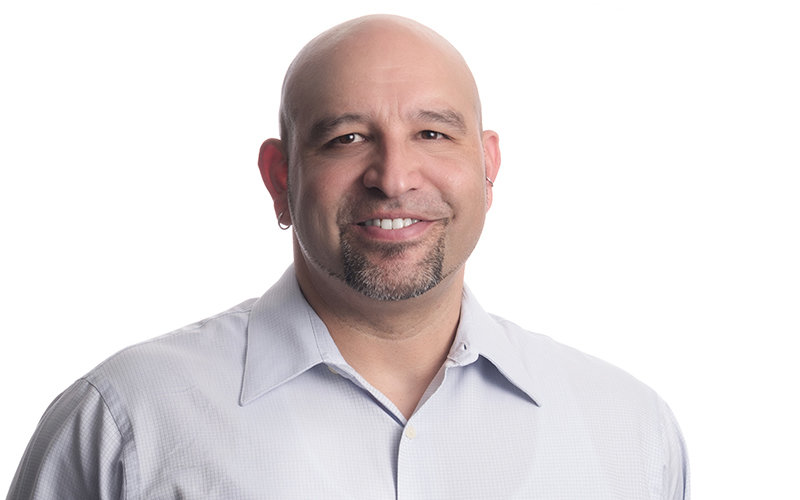 Biochemist Marcos E. Ortega, a native of El Paso, Texas, studied how viruses replicate at the University of Colorado Denver and Health Sciences Center, where he earned a doctorate in biochemistry. Following postdoctoral fellowships at USC and Harvey Mudd College, he landed a teaching position in 2013 at Macalester College in St. Paul, Minnesota.
This fall semester, he joins Cal State Fullerton as an assistant professor of chemistry and biochemistry. Ortega also holds a bachelor's degree in chemistry from Grinnell College in Iowa.
"I chose to pursue a career in academia as I truly love the combination of teaching and research," said Ortega, who also speaks Spanish. "I wanted to pursue a path that allowed me to impact the community and students in a very personal way through teaching, mentoring, outreach and service work."
What inspired you to go into this field?
I was inspired to pursue biochemistry and education by two things: the passing of my grandfather from diabetes when I was a teen and the teaching career of my mother. When I chose to pursue chemistry in college, it was biochemistry and the molecular origins of disease that piqued my interest the most. I sought answers in biochemistry about diabetes, which helped me to deal with the loss of my grandfather. It was truly a case where knowledge was power, and I utilize these lessons to this day in my classes. I was also inspired by the patience and significant impact that my mom had on students as a first-grade teacher. I want to have that same type of impact on others — and a career in academics married my desire to impact students with the molecular understanding and prevention of disease and infection.
What are your research interests?
My research interests lie in trying to understand viral infection and viral replication using biochemical techniques and studies. I seek to understand how biophysical and biochemical principles guide the spontaneous assembly of a mature virus in a host cell. At the core, I want to investigate how viruses replicate and assemble — and thus cause infection — by studying the relation between protein structure and function.  
What do you hope students learn from your teaching?
I hope students learn that biochemistry is important to all people and impacts our lives on a daily basis. I want students to find a personal connection to biochemistry that hopefully motivates them to learn more. I also want students to find their place in the world and realize the importance of education. I know all students will not pursue biochemistry or biophysics, but through my teaching, I want students to know that anything is possible with a strong work ethic and an education.
What would you like others to know about your field of study?
I would like people to know that the answers to many of the difficult questions in today's world may be right in front of us. Whether it's treatments for cancer, feeding the hungry, environmental issues or sustainable energy, the foundations of cellular function and the chemistry that drives it may begin to illuminate some answers that will help us prosper and advance as a society.