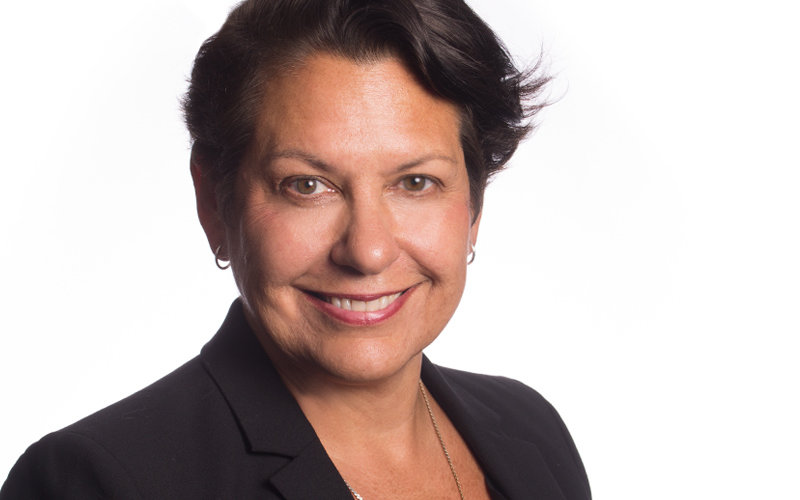 Images and sounds from the Mojave Desert wed music in Pamela Madsen's new five-movement oratorio, "There Will Come Soft Rains." The National Endowment for the Arts has approved an Art Works award to the professor of music for her multimedia piece.
Madsen's concert-length work will feature percussion, strings, orchestra, voices, video and electronics. She and selected video artists will be in residence at the California State University Desert Studies Center in Zzyzx, located within the Mojave National Preserve. Cal State Fullerton provides administrative oversight of the center.
The professor of music also will be a guest composer at Crystal Cove Conservancy, the nonprofit public benefit partner to Crystal Cove State Park, where she will work with selected ensembles and Cal State Fullerton students to document sounds and images for the composition.
"This new, sonic landscape work explores the 20th-century fascination for utopian salvation in California, the need for water and the meaning of rain," says Madsen, who also received a New Music USA projects grants award for the project.
Her work also will serve as a model for students participating in the Cal State Fullerton College of the Arts' InterArts Collaborative Projects Symposium.
"There Will Come Soft Rains" will premiere in spring 2018, with outreach activities, lectures and demonstrations through spring 2019. Selected ensembles scheduled to perform the composition include the Los Angeles Percussion Quartet and the CSUF Symphony Orchestra and University Singers with guest artists. The work was commissioned by the Los Angeles Percussion Quartet; percussionist Cory Hills; cellists Maggie Parkins and Ashley Bathgate; the Eclipse String Quartet; the CSUF Symphony Orchestra; and the University Singers. Madsen will collaborate with visual artist Quintan Ana Wikswo.
The $20,000 NEA award is part of more than $82 million approved to fund local arts projects across the country.