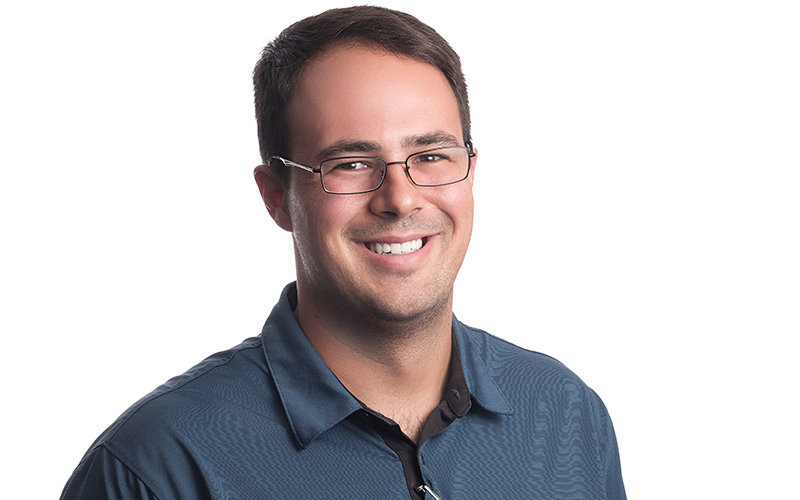 What can tree rings reveal about a region's history, and how can this knowledge help guide environmental policies? These are a few of the questions Trevis Matheus hopes to understand as a researcher of dendrochronology, paleoclimatology and weather.
Cal State Fullerton's new assistant professor of geography and the environment found his passion for the great outdoors at an early age, and followed that path to a bachelor's degree in meteorology from Embry-Riddle Aeronautical University and master's and doctoral degrees in geography from Indiana University Bloomington.
This fall, Matheus is teaching "Introduction to the Natural Environment" and will continue his research project on "A Dendroclimatological Reconstruction of the North American Monsoon."
What inspired you to go into the field of geography?
I've always been interested in the physical sciences. At a young age, I remember staring up at the clouds in awe and wondering what processes were involved. In high school, I went on to compete in national and international science fairs with projects involving climate research. This made geography and climatology an easy choice for me when I went to college.
What are your research interests?
I am largely interested in paleoclimatology. I use tree rings to examine past droughts and snowpack more than 500 to 1,000 years in the past. This helps give a better idea of what our normal hydroclimate is and helps inform policies involving water management. This also helps put climate change into context, as it is hard to know where you are going if you do not know where you've been.
What do you hope students will learn from your classes?
I hope students will come away from my classes with a better appreciation of geography and climate. I hope to teach my students about these topics and provide them with the tools they need to continue learning on their own.
What would you like the general public to know about your research areas?
This research is extremely valuable to making informed decisions about water management and provides us with a background of our modern climate.